Drum roll… Welcome to Stilewood's Anmore project. We're excited to share with you this transitional project we played an integral role in. Our role was also collaborative. A shared labour of love, you might say.
Let me explain what I mean by a collaborative role. Throughout the Anmore project, Stilewood staff worked directly not only with the homeowner, but also with their project authorities. This approach ensured that everything went to plan; that nothing was left unaccounted for.
And now, prepare to be dazzled! Join us as we visit this bright, open home that epitomizes the best of West Coast transitional design.
Highlights of Anmore
It was important to our client that natural materials, such as wood and stone, be incorporated throughout their home, consistent with their West Coast theme. Enjoy viewing and reading about these materials as we highlight for you the front entrance system, interior doors, wine room, archway liners and hardwood flooring.
1. Rift-white-oak front entrance system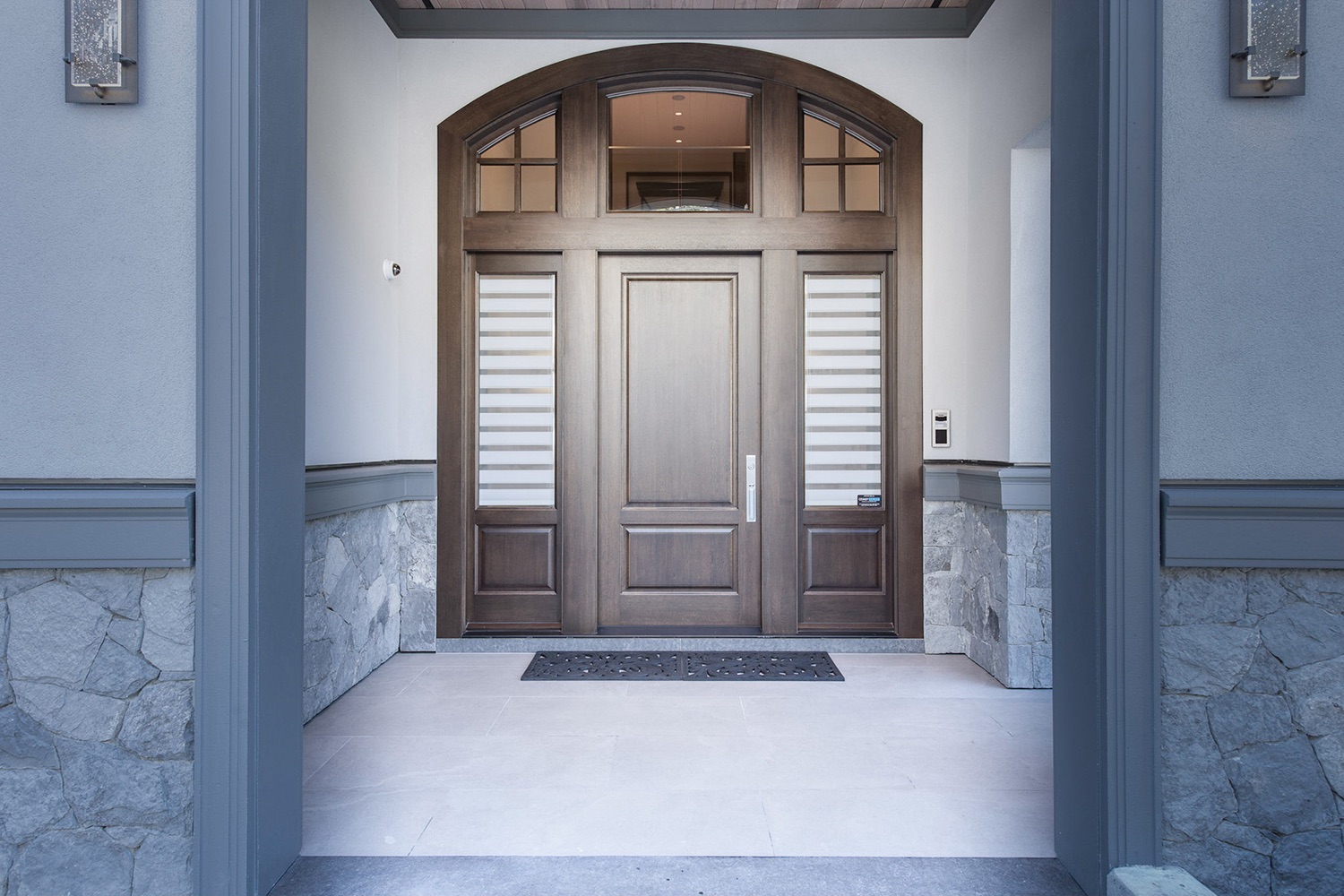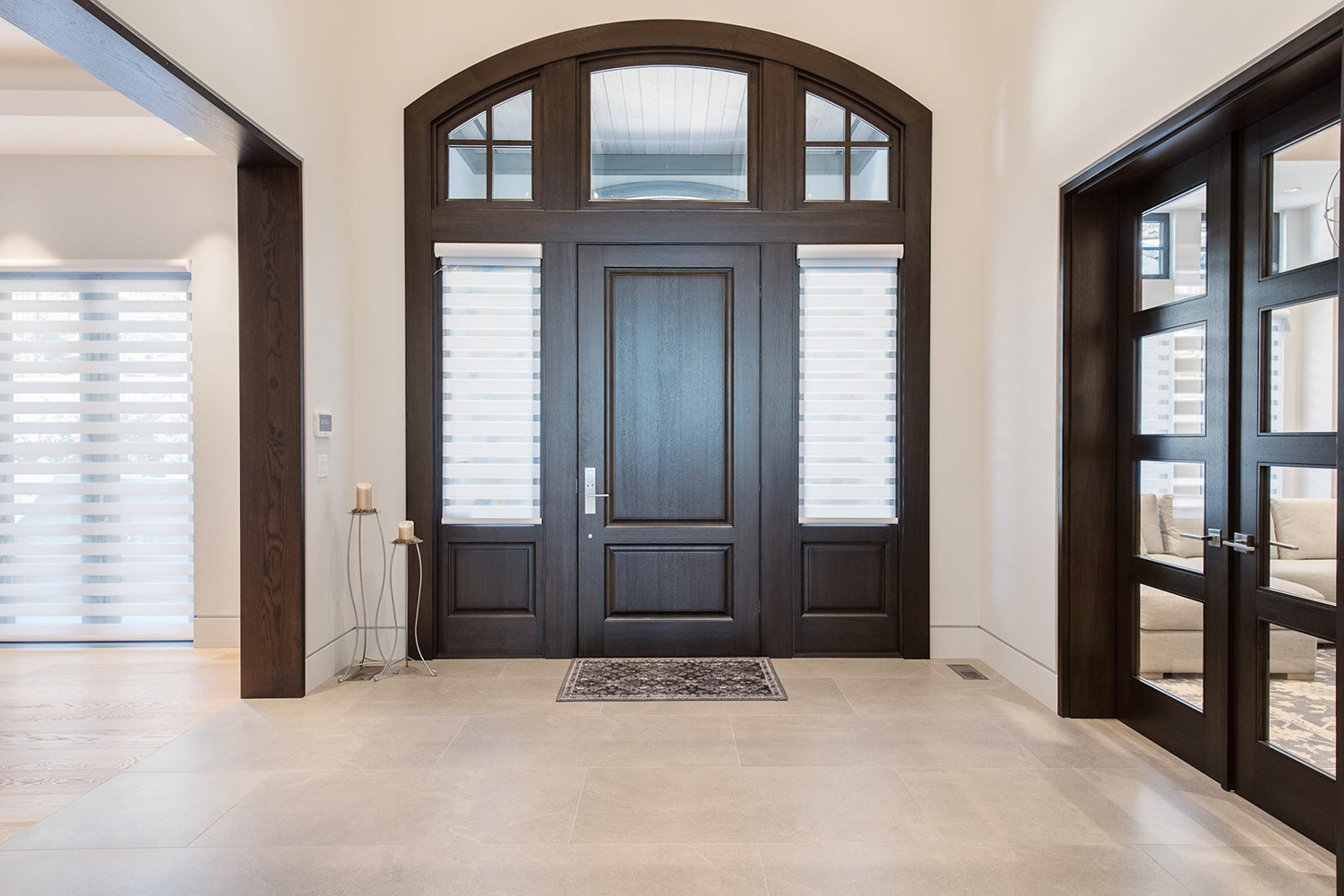 The custom front entrance for this project is nothing short of spectacular. Just a few of the unique features include: the three-inch door thickness; the widespread, six-inch face stiles that integrate with the interior doors; the multi-point hardware system; and the 1-3/8-inch-wide SDL bars with one-inch-clear tempered Low-E glass. The Stilewood Signature profile and Western panel style add a contemporary feel to this elegant exterior system.
2. Luxurious four-panel interior doors with reglet jambs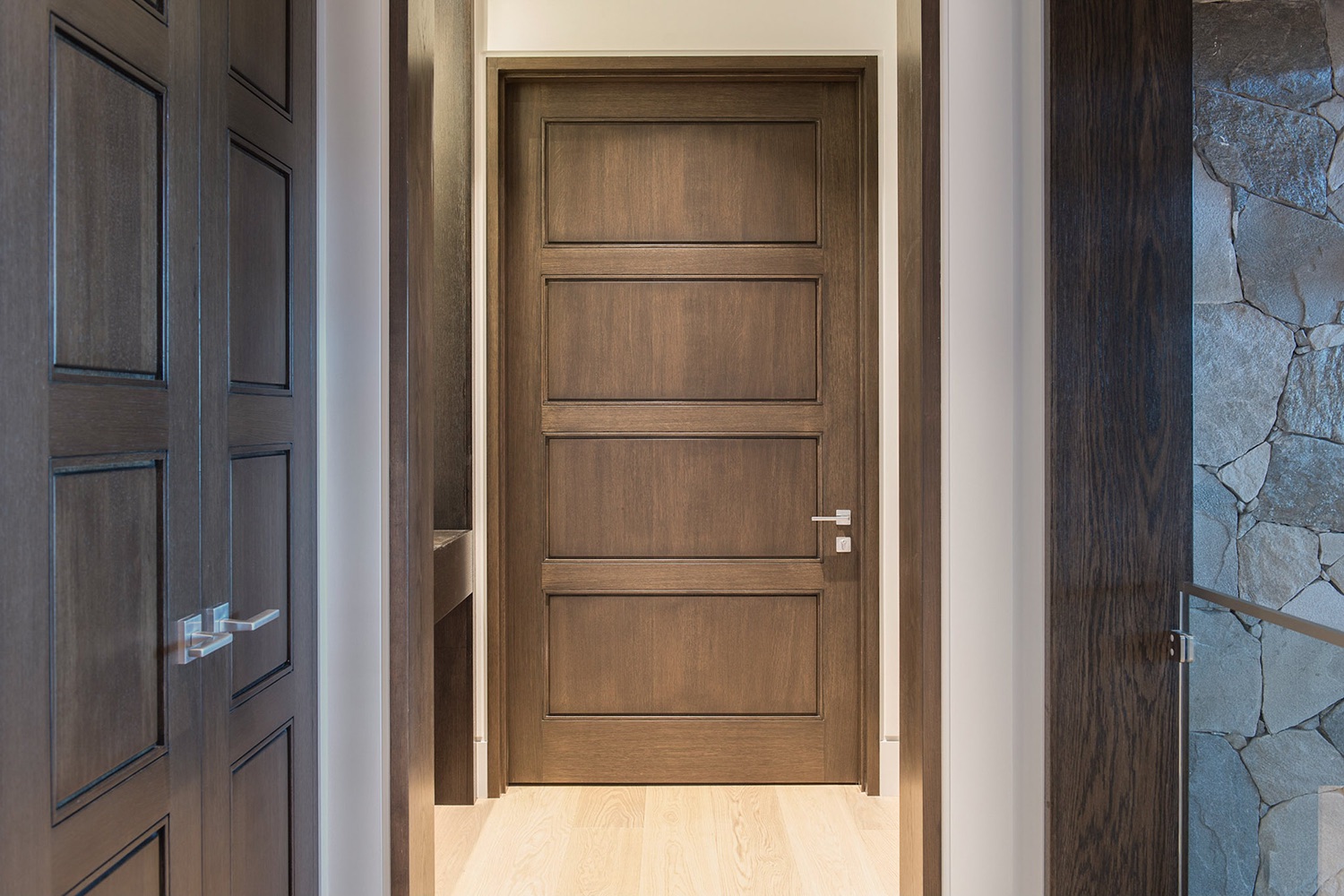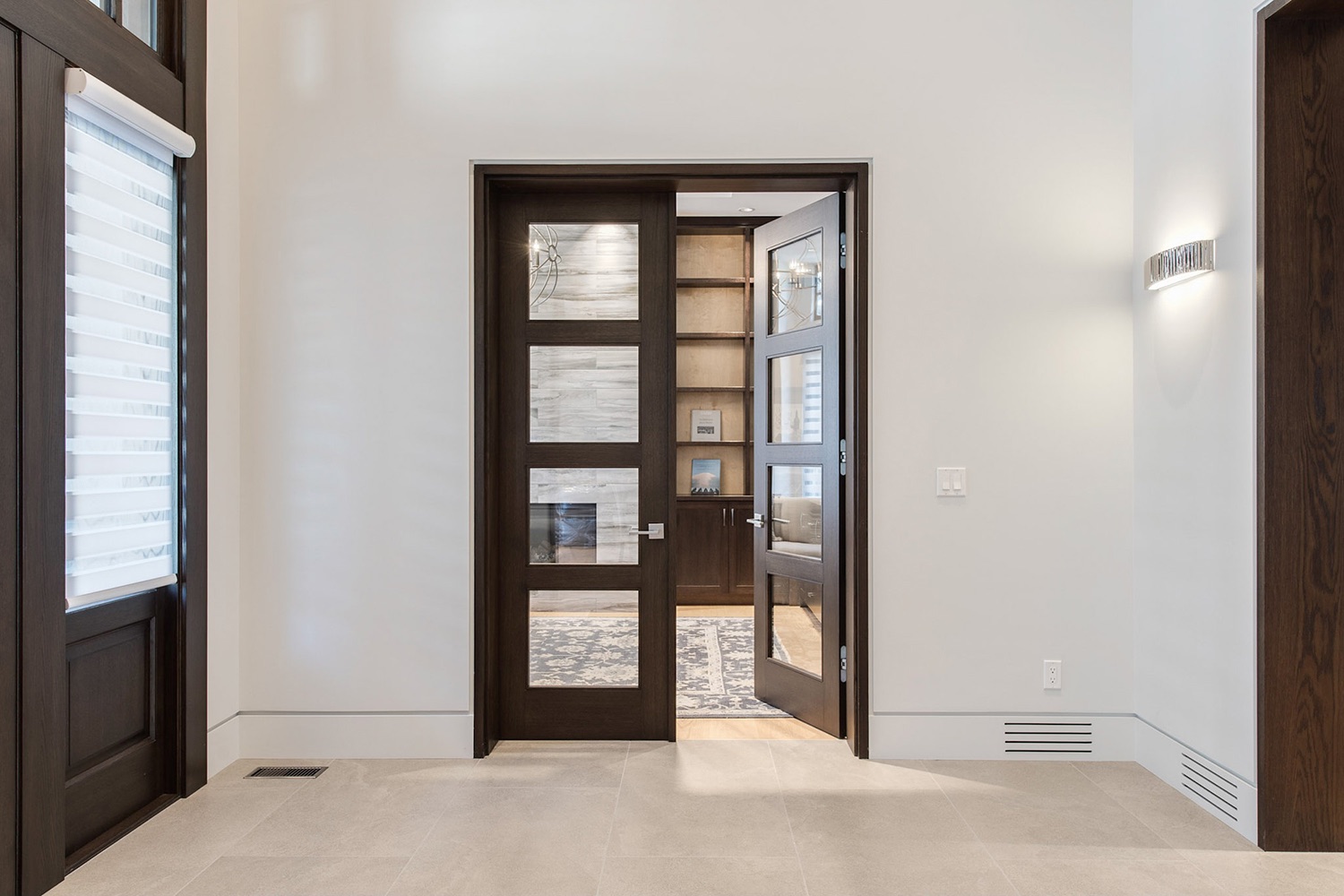 It was also important to the homeowner that we combine traditional style with modern-day elements. To achieve this, we designed 1-¾-inch-thick, four-panel-vertical, grain-rift-white-oak plank panel doors with a 1-5/8-inch reglet jamb and loose T-stop. We used 5/8-inch-thick tempered glass for the four-lite interior door units. Working with the client, we specified top-of-the-line European Koblenz hardware; also, concealed hinges to ensure a sharp, clean look.
3. Custom wine room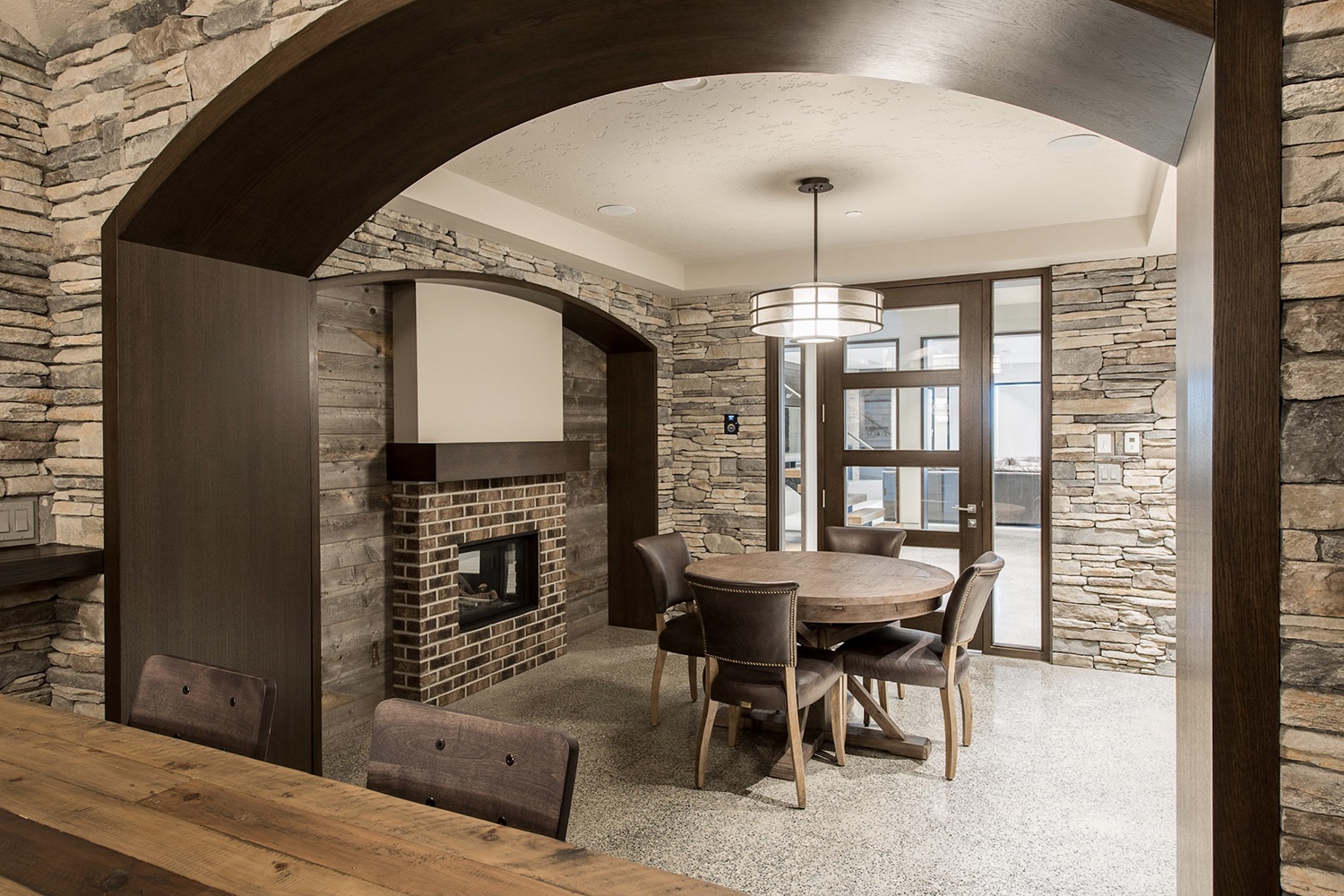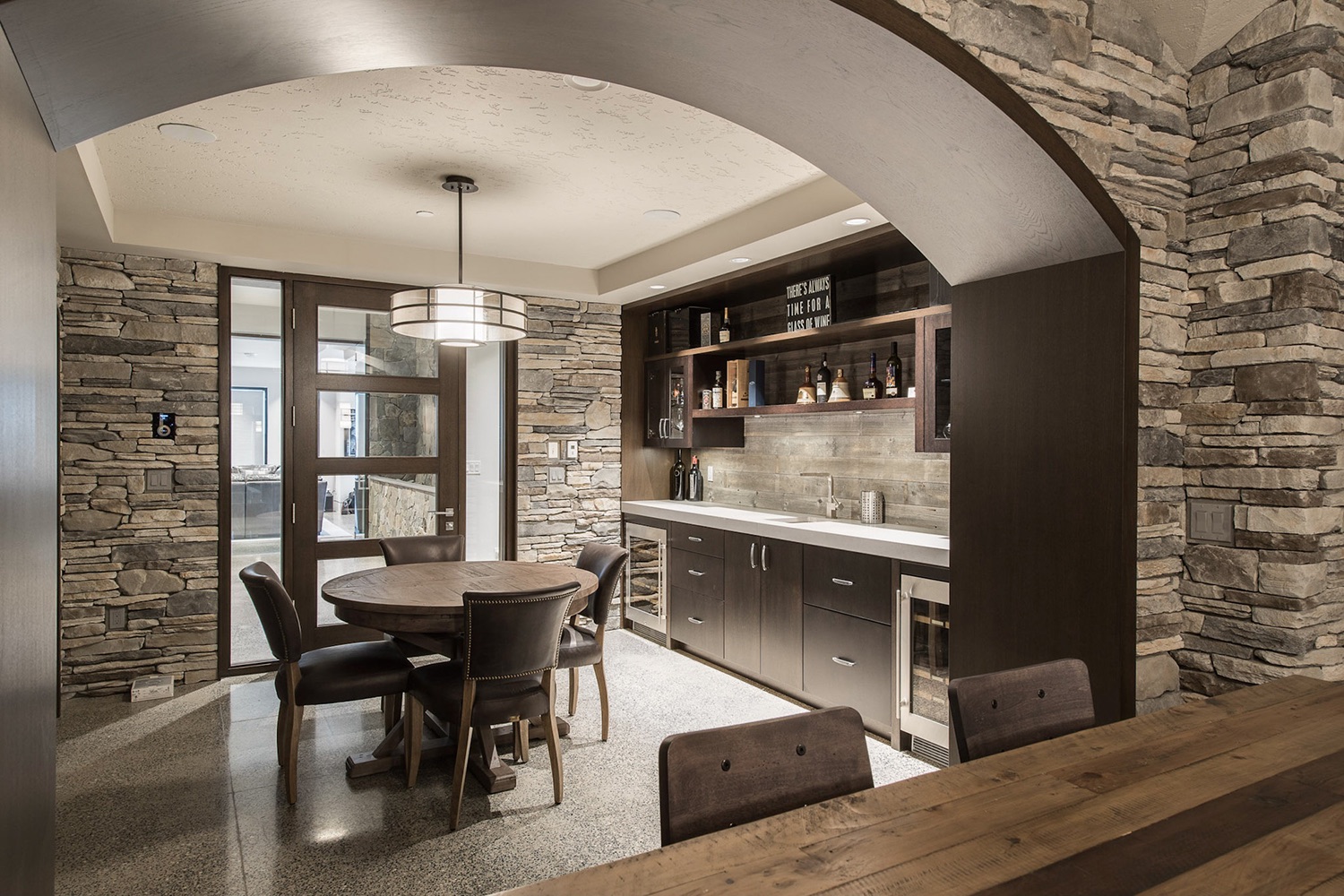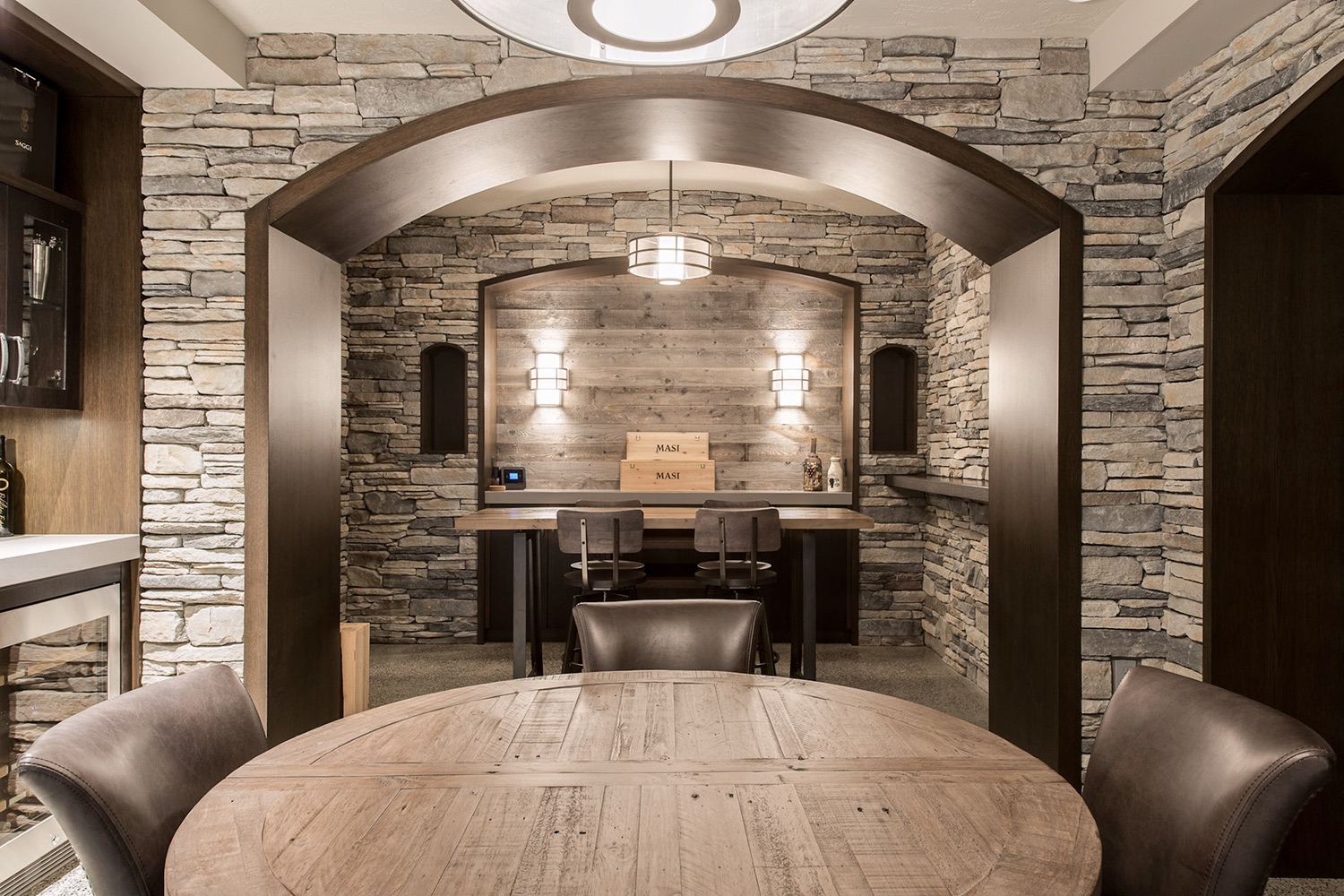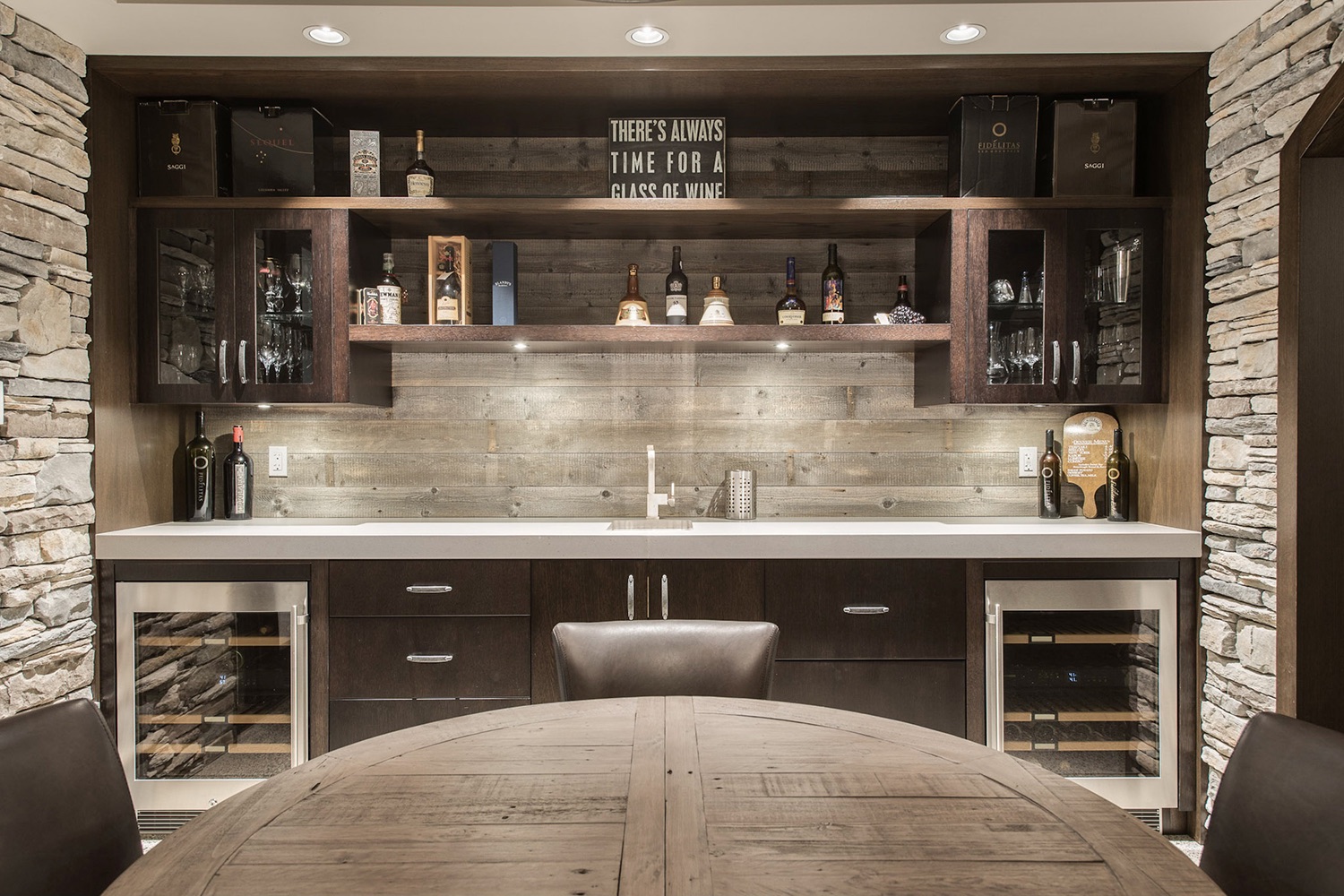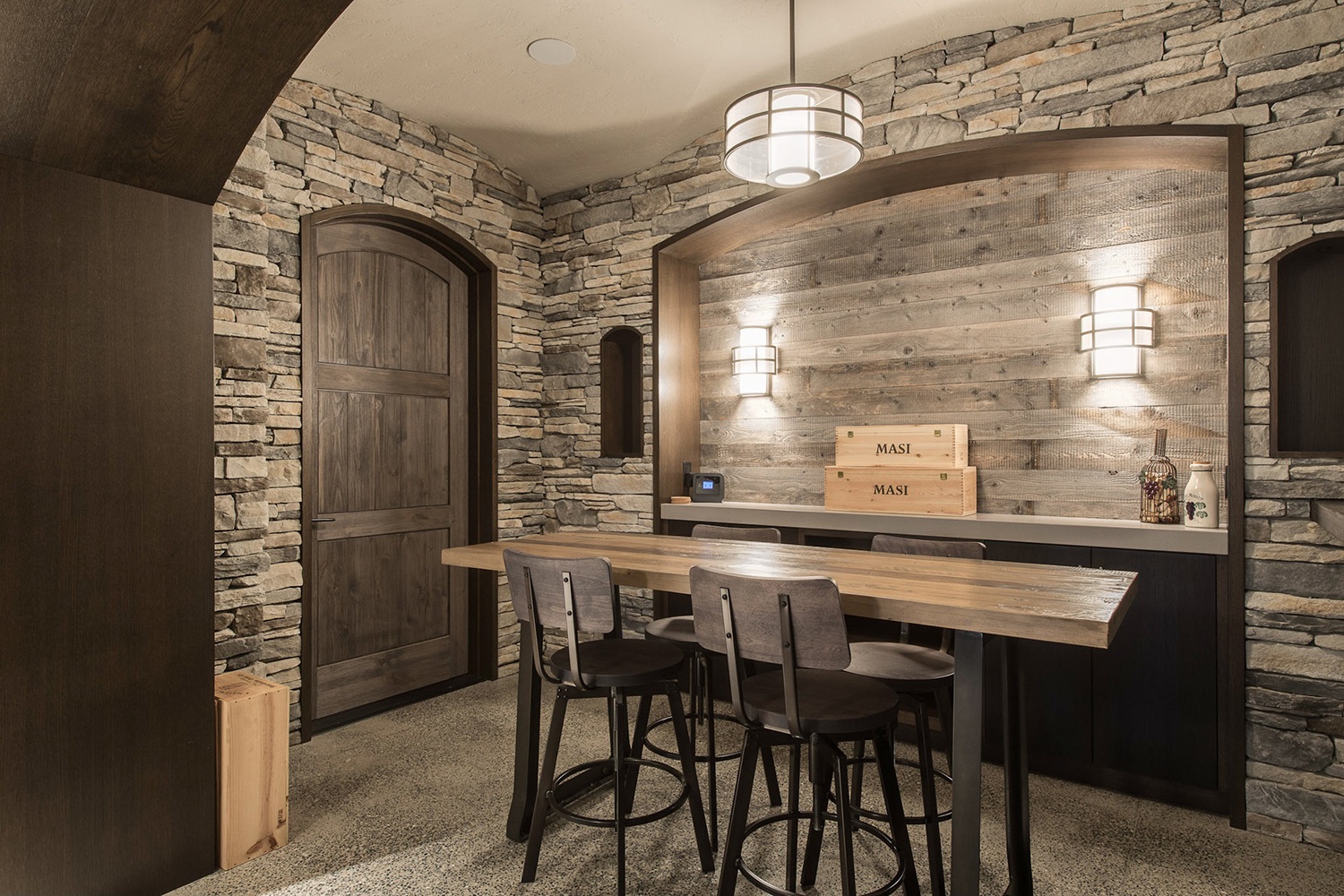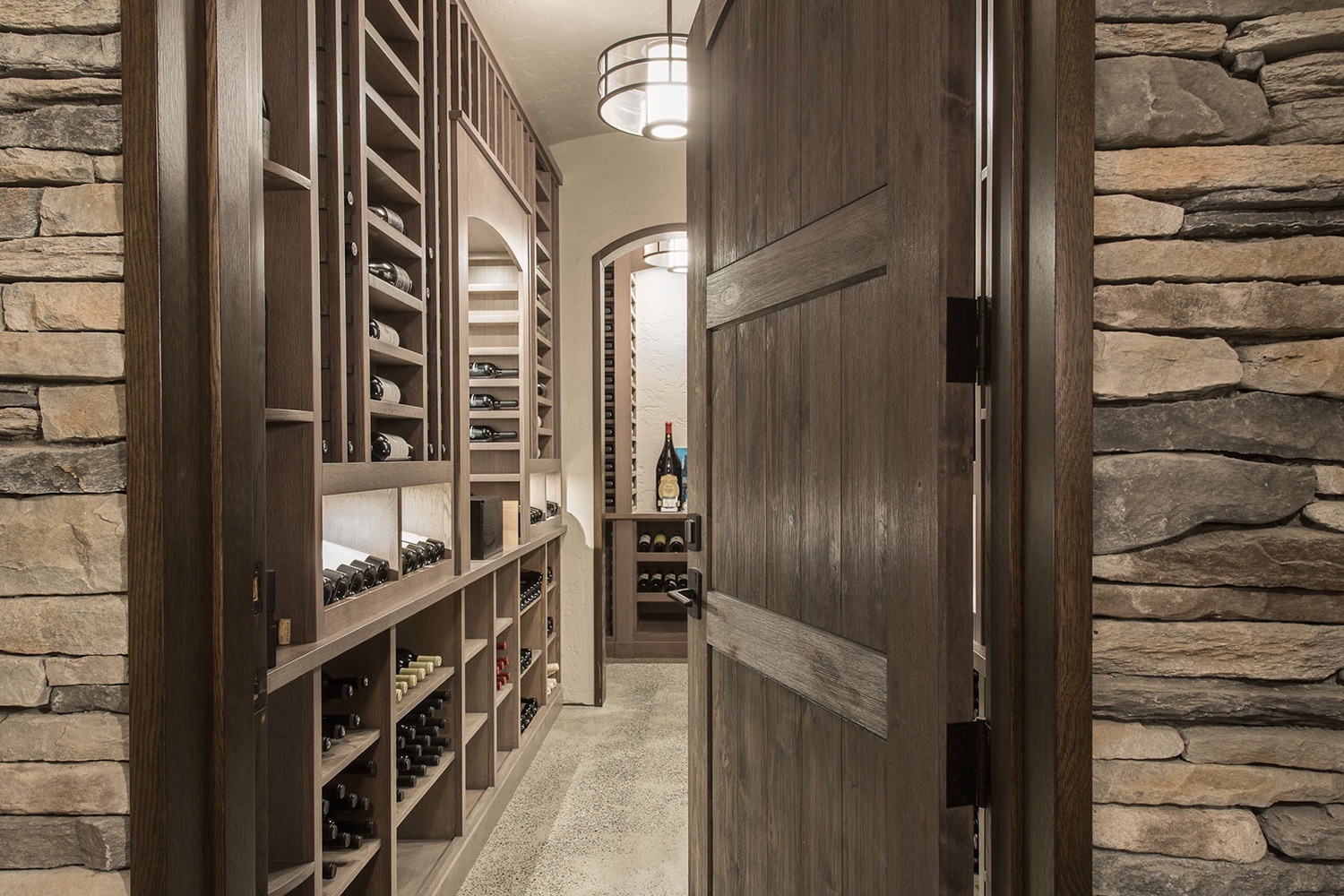 Wow! The wine room is one of the most remarkable areas of the house – in fact, of any transitional design in B.C. and beyond. Behind the reclaimed knotty alder door is a wine connoisseur's dream: a tasting room with red and whites from all around the world. To keep with the elegant theme of the home, Stilewood incorporated an archway liner that matches up beautifully with the shelving and cabinetry. The reclaimed pine incorporated into the fireplace liner and back wall originally formed part of a Wyoming snow fence! We refinished the pine in-shop to match the grey patina of the original wood fibre.
4. Archway liners – and incredible open space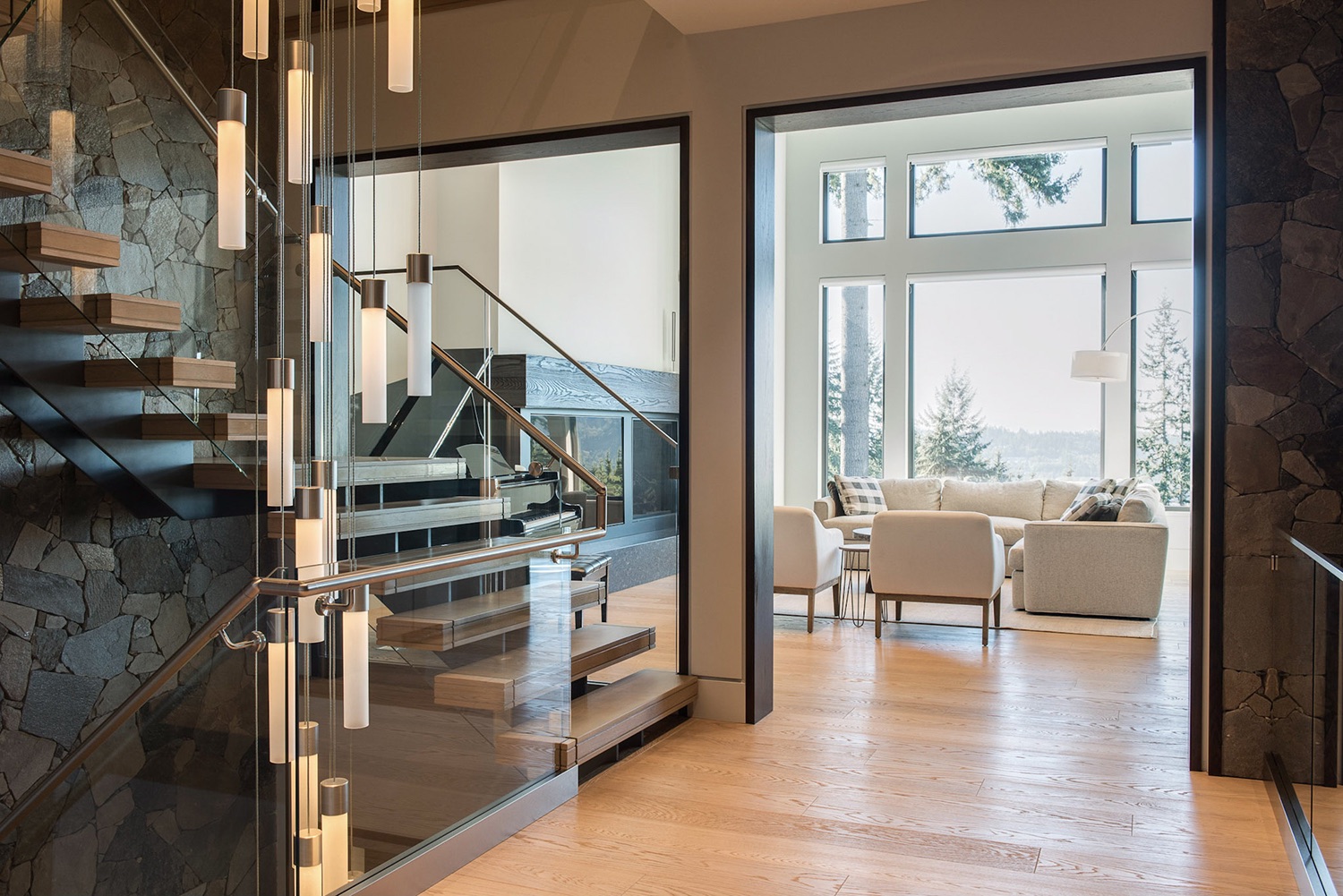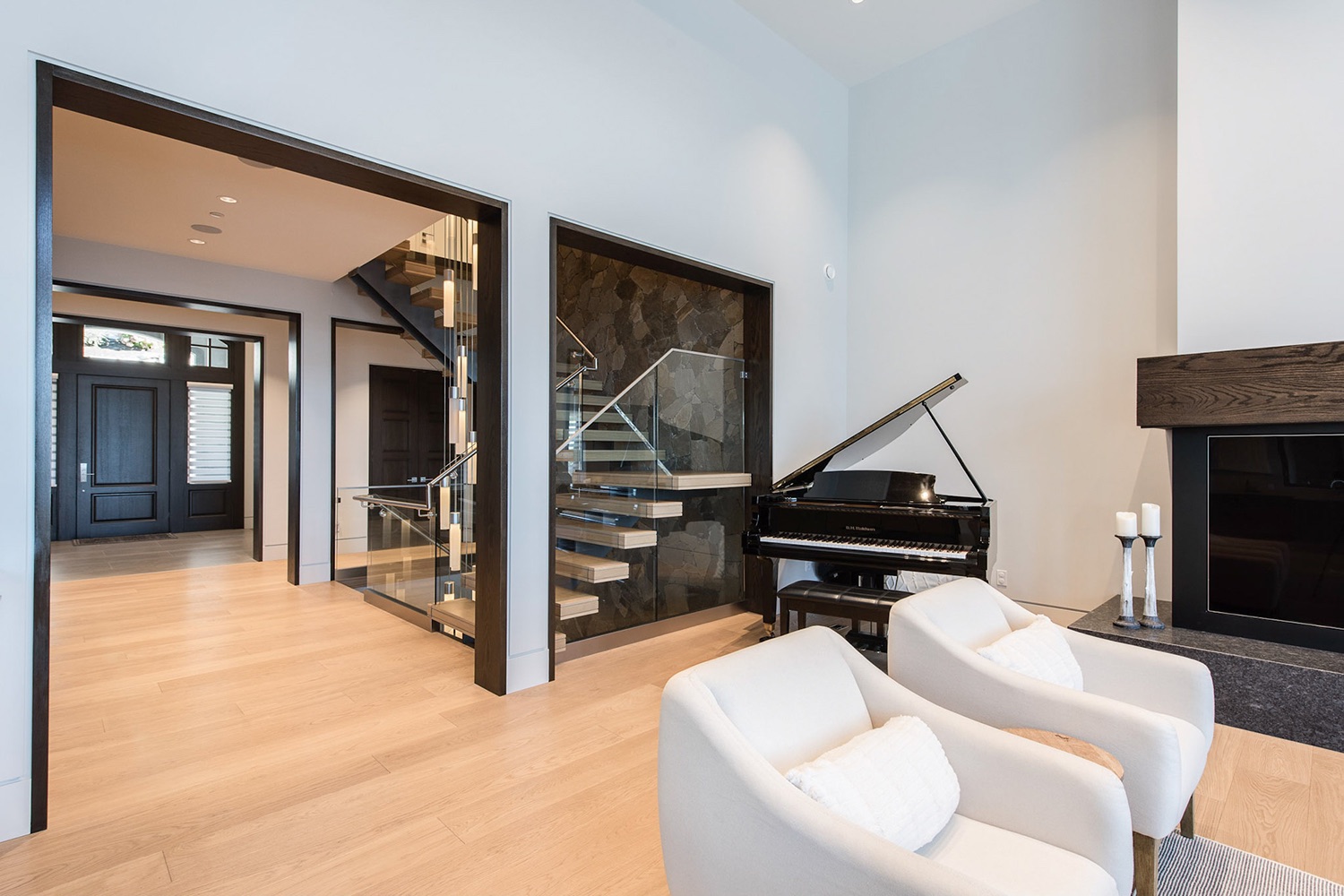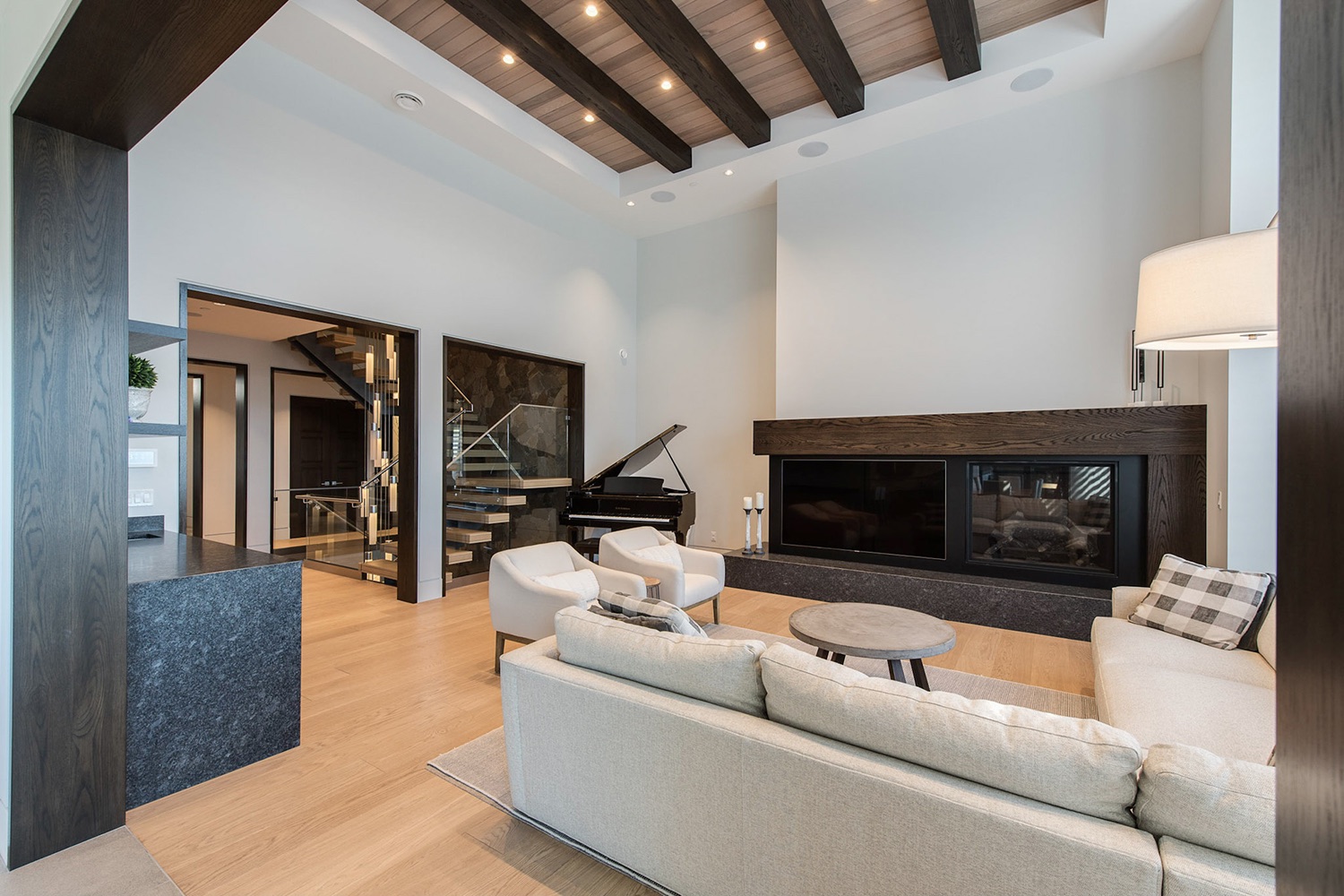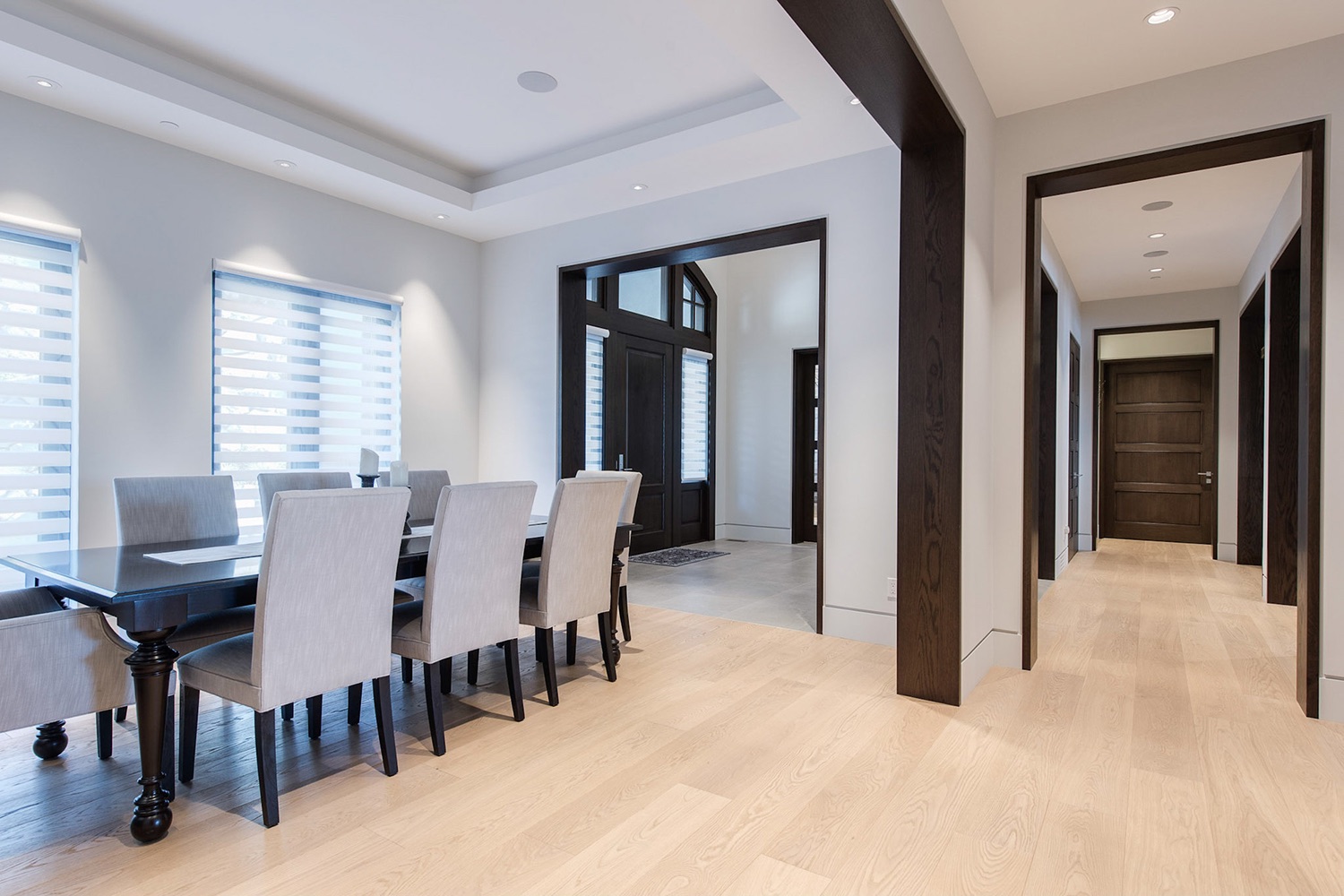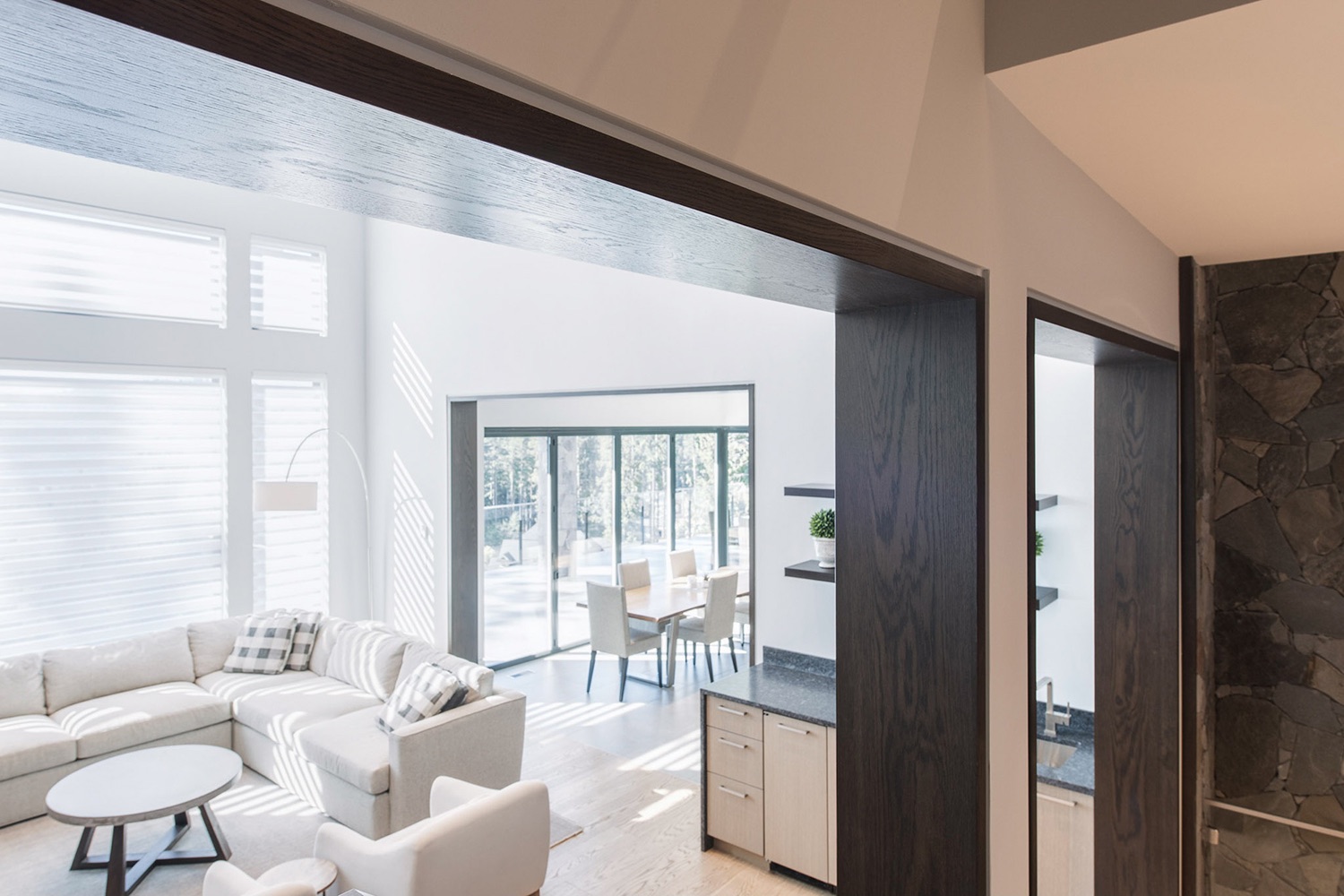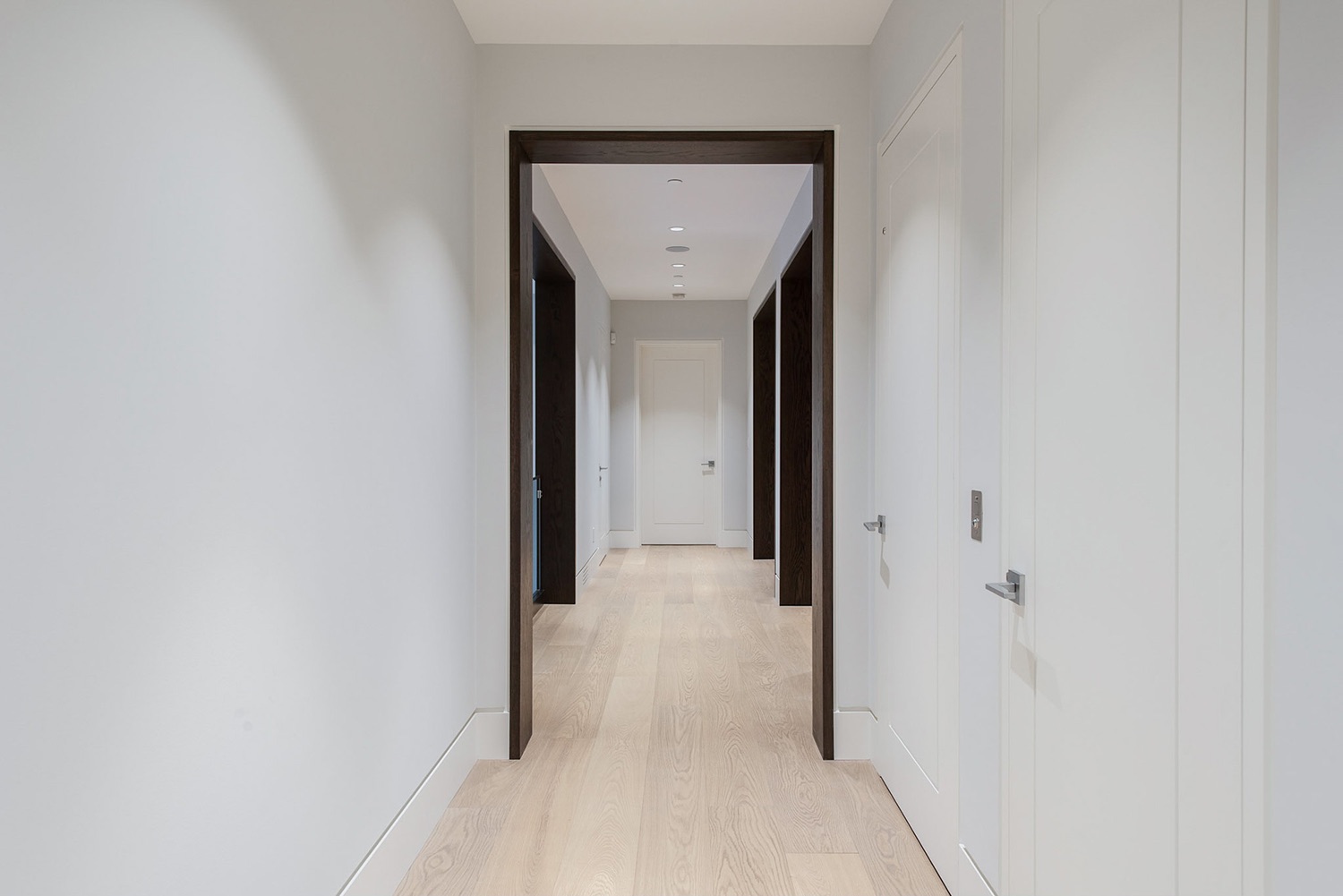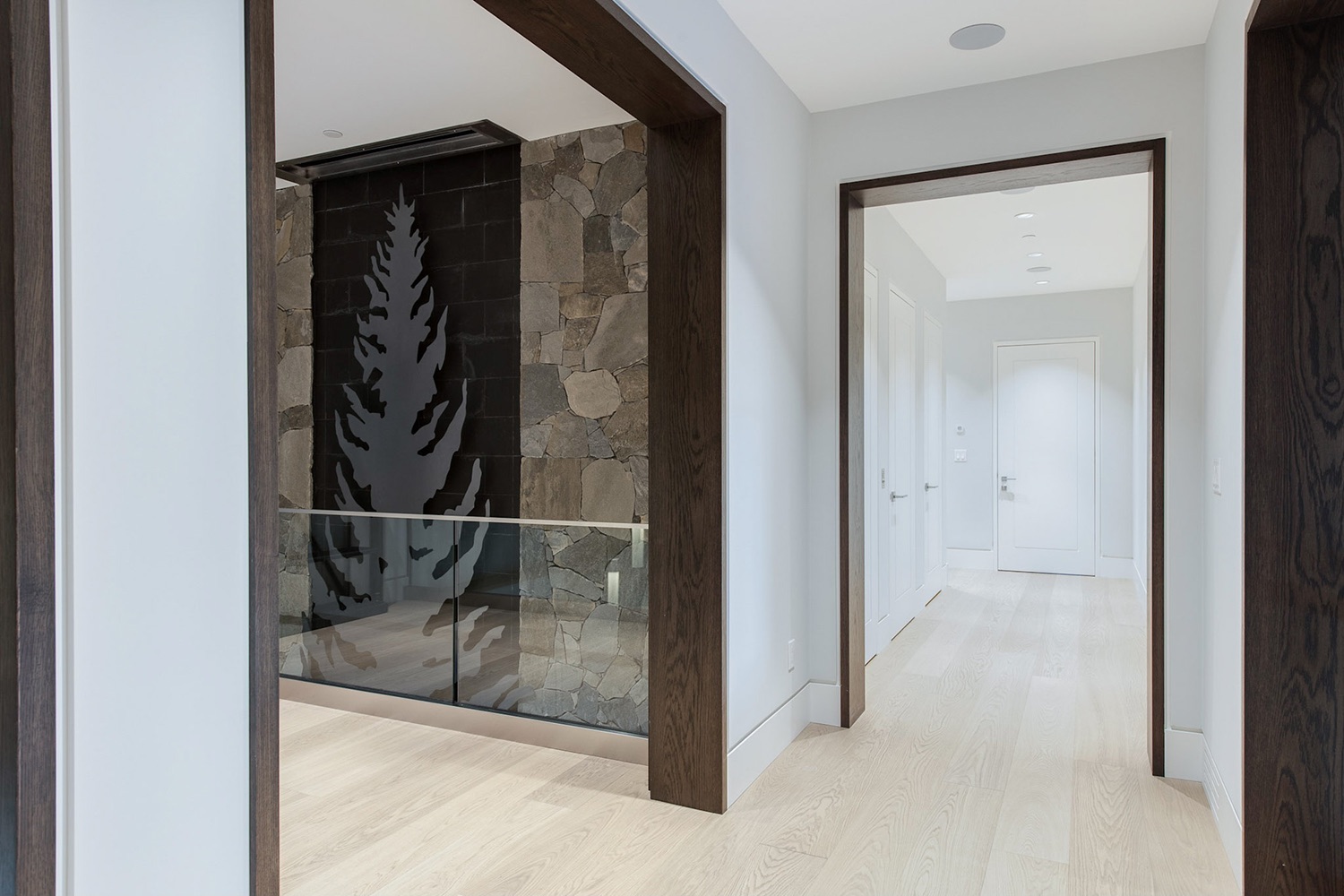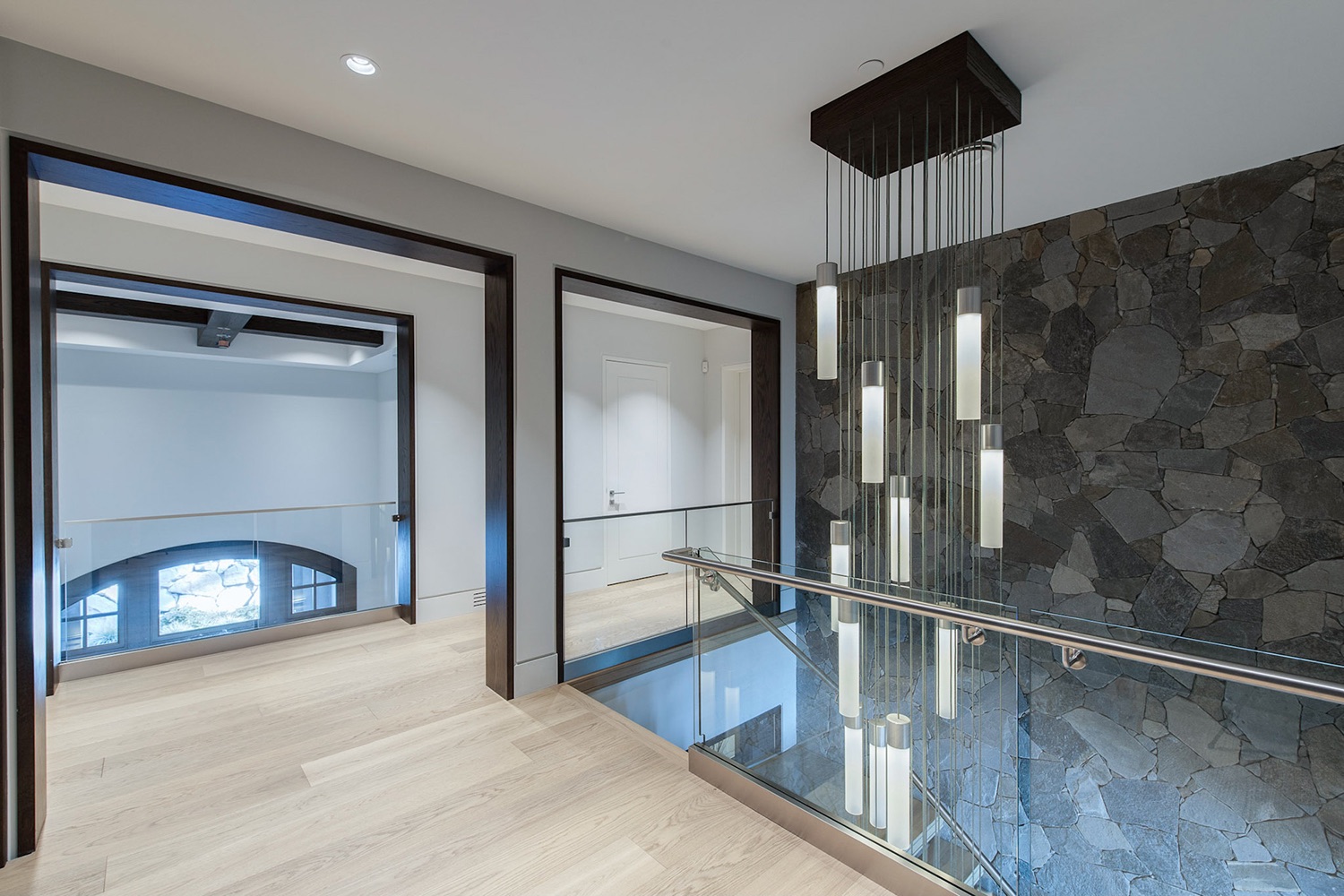 Adding architectural interest to what would otherwise be ordinary spaces is a challenge we always welcome here at Stilewood. One way we accomplished the client's open, spacious vision was through using rift-white-oak archway liners. Not only do archway liners fit in perfectly with an open-space concept; they also seamlessly integrate adjacent living spaces in a sleek and modern way. It was important to our client that the archway-liner style and door-frame style were alike. We achieved this by going with a square design.
And note, in the bottom left photo, the tree-design waterfall. This tree waterfall goes up from the second to third floor. In shape and look it matches the tree in the owners' backyard.
5. Hardwood flooring: Aglow with space and openness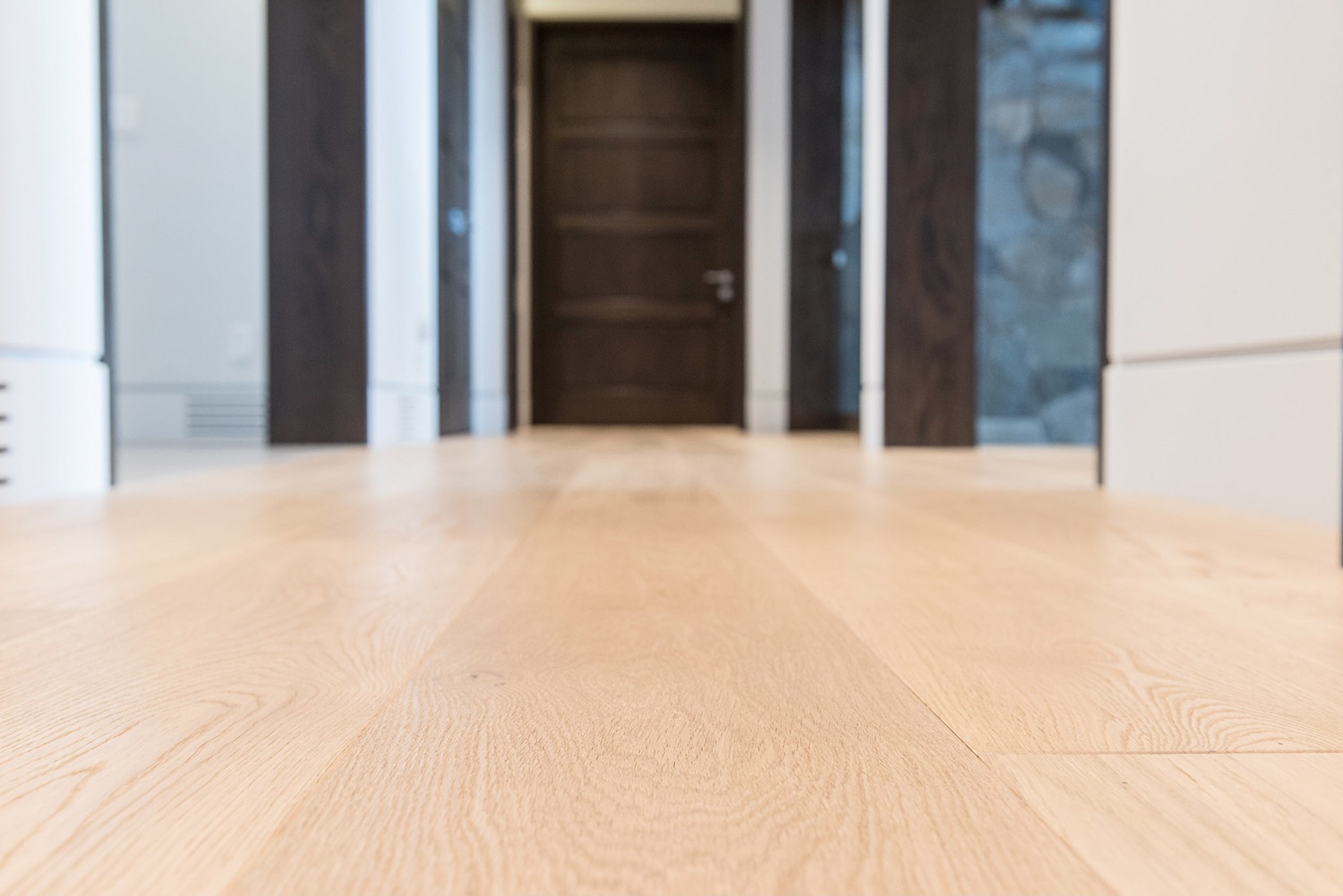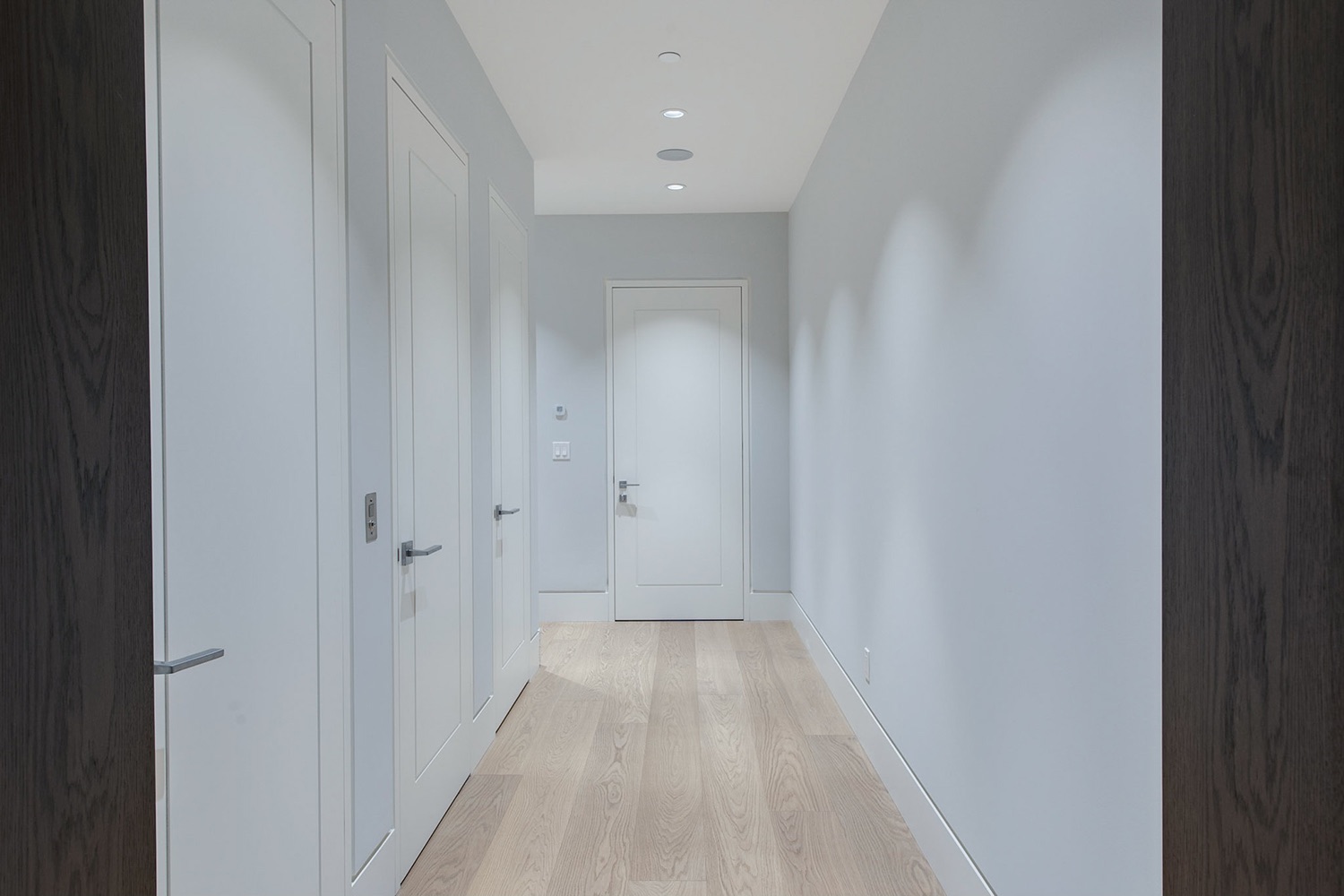 Our clients had two major concerns while going through the process of choosing flooring for their home: colour and durability. As designers they wanted to make sure that the floor colour matched the different tones in the house. As grandparents they wanted to avoid having to worry about a damaged floor.
The perfect solution was to go with a light-fumed-smoke, white-oiled, solid oak floor from Europe. By going with a light floor instead of a dark floor, it was easier to source a colour that went well with both the dark-prefinished and white-paint-grade doors. Another benefit of going with a light finish is that it masks dirt and damage much better than a dark finish, making it less of an issue when grandchildren run around and play.
Watch our Anmore Project video below!
Read more Blogs
---