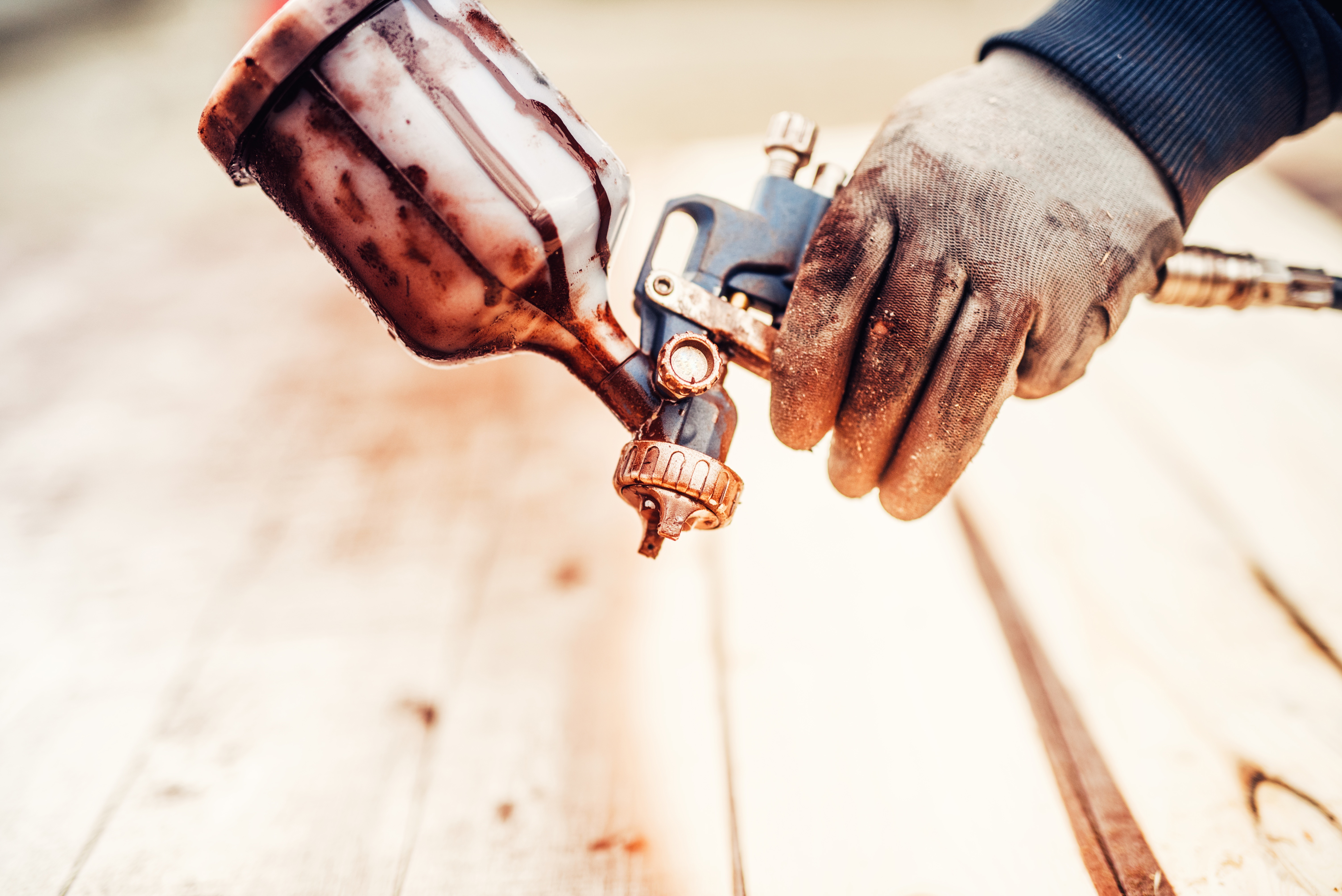 Everyone knows that pre-finishing provides that extra touch of beauty to a wood product. But the many benefits of pre-finishing also – and more practically – include protecting the wood against the elements of weather, e.g., from shrinking and/or expanding as the moisture content changes. As well, pre-finishing protects the wood from the damaging effects of ultraviolet rays on its surface.
At Stilewood, we take care of the beautiful and the practical. Our comprehensive pre-finishing process ensures that the natural beauty and grain of the wood are highlighted and enhanced in every piece that we do, thereby bringing out the art of the wood.
Under the leadership of expert finisher Anthony Browne, our pre-finishing staff has the expertise to match your pre-finishing choice with other elements in your home, such as your furniture and cabinets. To ensure a uniform colour, texture, sheen and finish, we use only the finest stains and finishes for all of our pre-finishing work – and this includes staining, lacquering, priming and painting options. Not only that, we provide standard and custom colour options, along with sample submissions of your final product.
Our attention to preserving and enhancing period-reproduction furniture is more than part of our background. It's our heritage. For that reason, at Stilewood we take the pre-finishing process to heart. Pre-finishing is not an automated process. Rather, it's one that incorporates old-world traditions and processes. It's also one that does not allow technology to surpass old-world customs.
Because we are dedicated to providing "furniture for your walls," we treat every one of our products like a piece of high-end furniture – ensuring a pre-finishing quality that is unmatched in care and quality.
Find out more about Stilewood's pre-finishing services here.
Read more Blogs
---