Contemporary rustic décor combines modern style with traditional elements, such as reclaimed wood wall paneling or salvaged interior sliding barn doors. This design trend is gaining popularity worldwide – and not only because it elegantly juxtaposes modern with traditional. It's also environmentally friendly.
To show you its unique warmth and stylish grace, we'll highlight five ways our customers have integrated contemporary rustic into their special projects.
1. Reclaimed barn-wood transformed into rustic flooring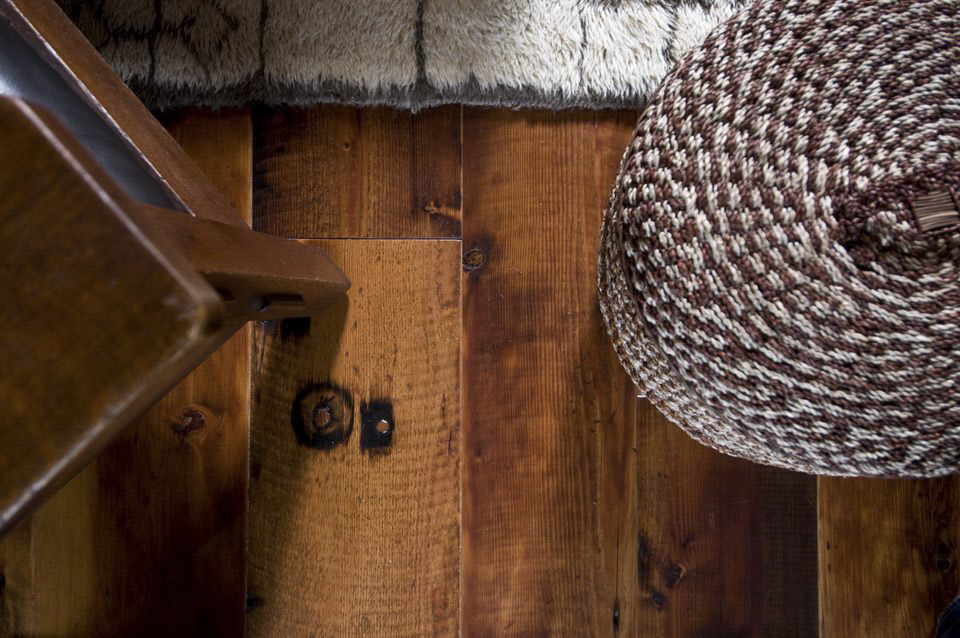 If you're concerned about the longevity and condition of your flooring, consider using recycled barn wood. Really! Along with being an environmentally friendly flooring solution, rustic barn-wood flooring adds a sense of authenticity to your home. You won't have to worry about dents or scratches, either – by its nature, barn wood allows for wear and tear. Children and/or pets? Bring 'em on.
2. Salvaged interior barn door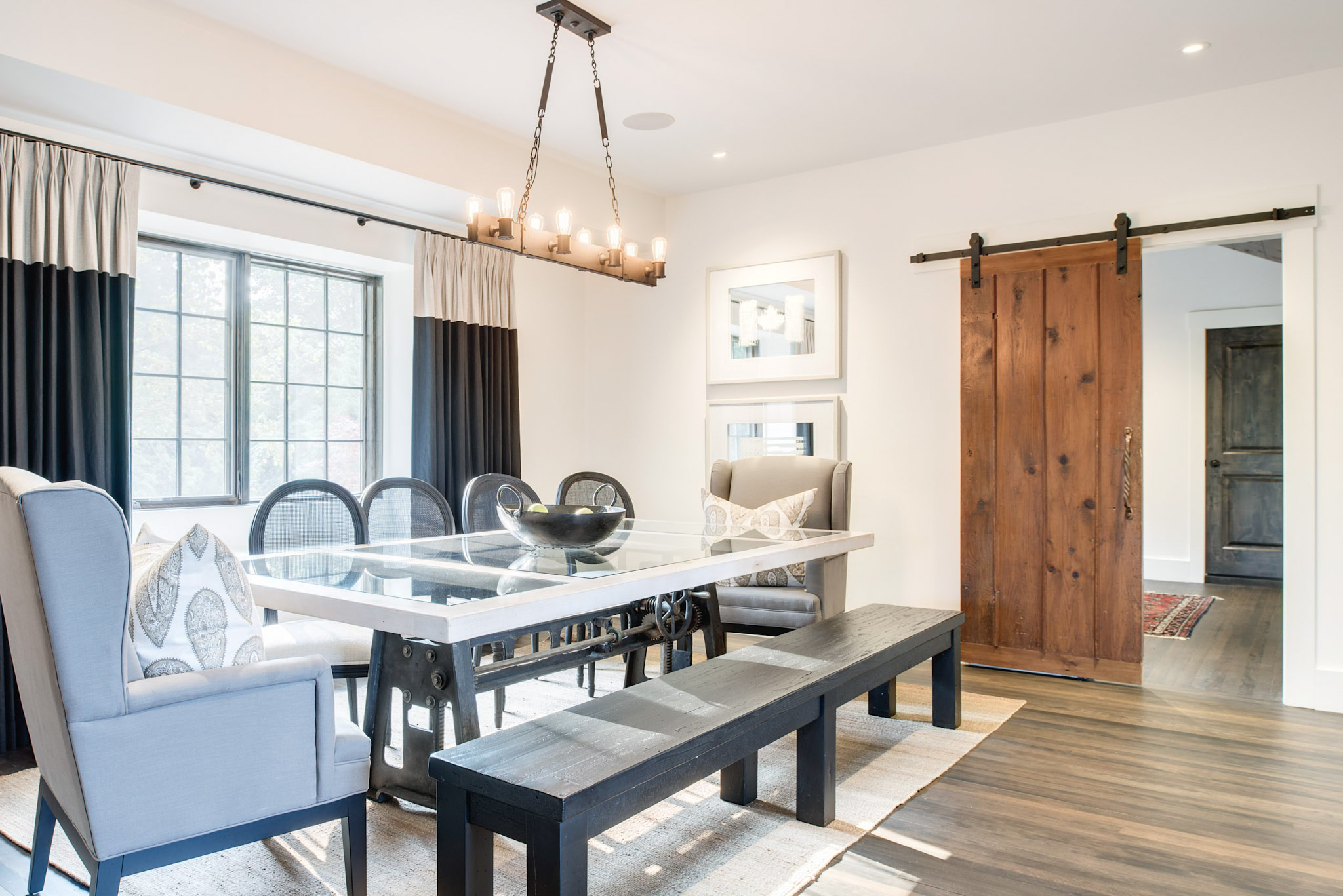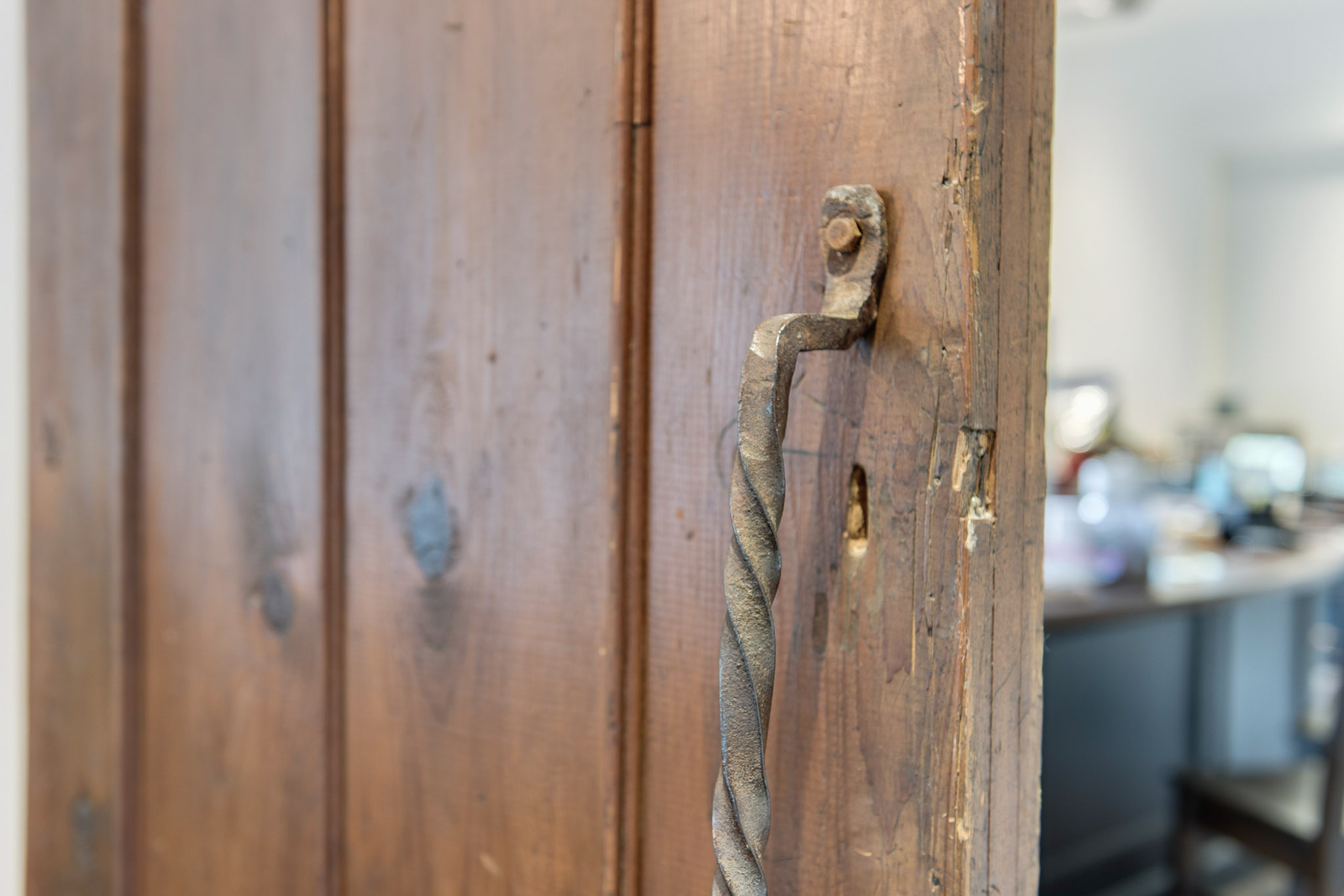 If you're like us, you're always looking to add architectural intrigue into standard living spaces. One way to accomplish this is with an interior sliding barn door. The barn door depicted above? We completely rebuilt it at Stilewood. We fused a combination of parts from three different existing doors plus new top/bottom door rails manufactured in-house.
3. Reclaimed wood vertical wall panelling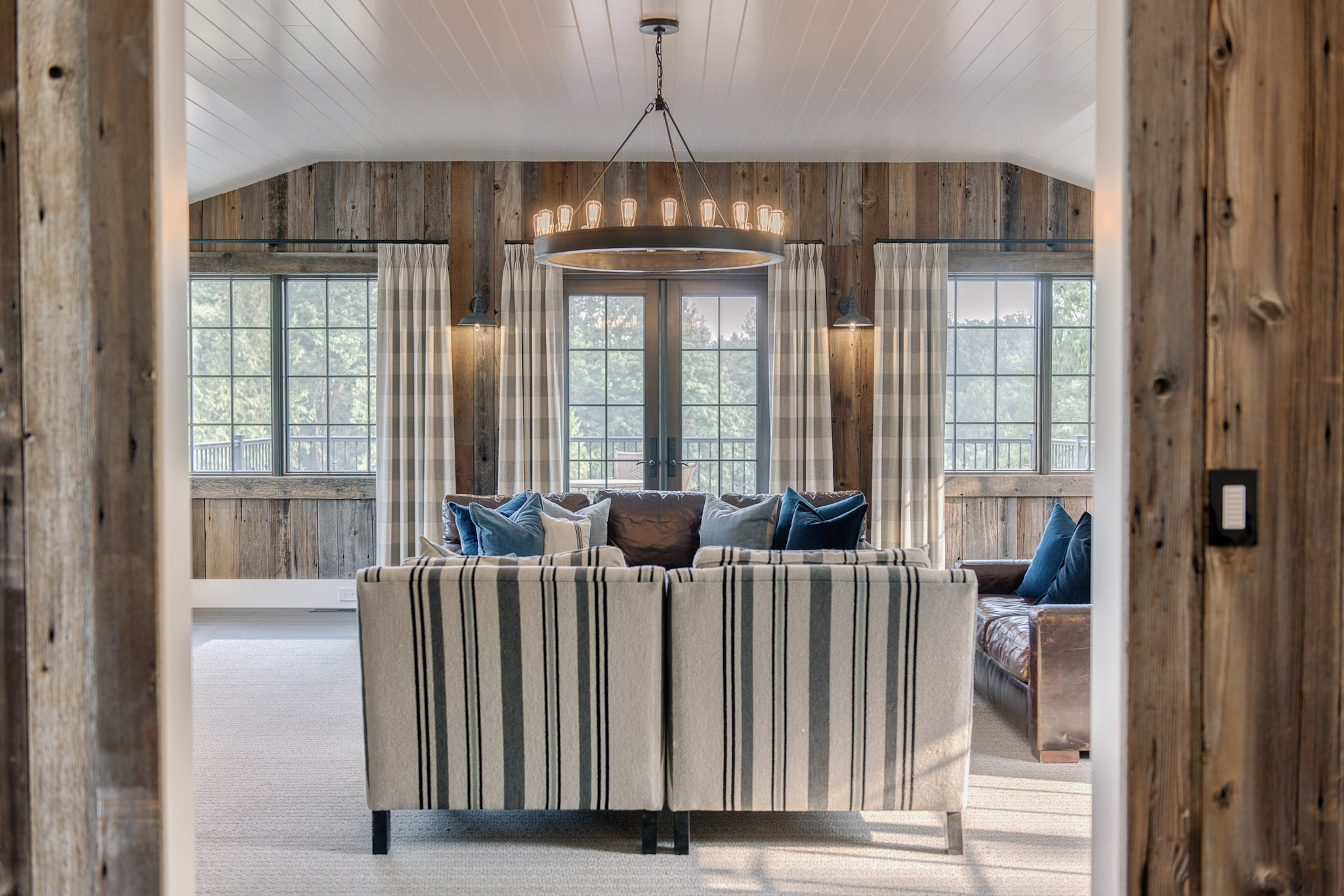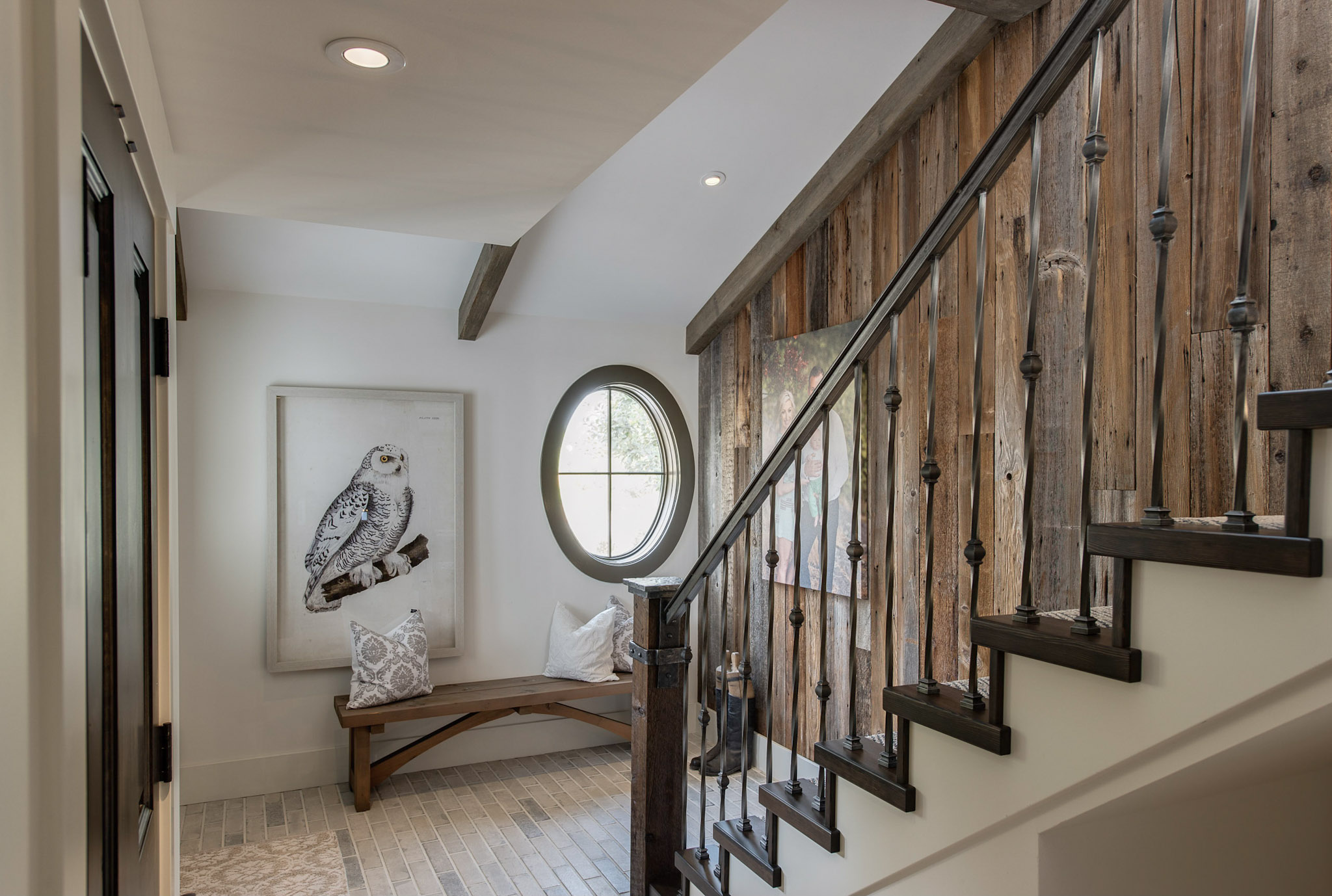 Go warm, go tranquil, go original. Decide to design an entire living space around reclaimed wood and you'll notice a sense of almost-spiritual refreshment and rejuvenation every time you walk in. And notice how the space quietly gleams with gentle light!
4. For your wine cellar, a look combining old-world ambiance with contemporary clean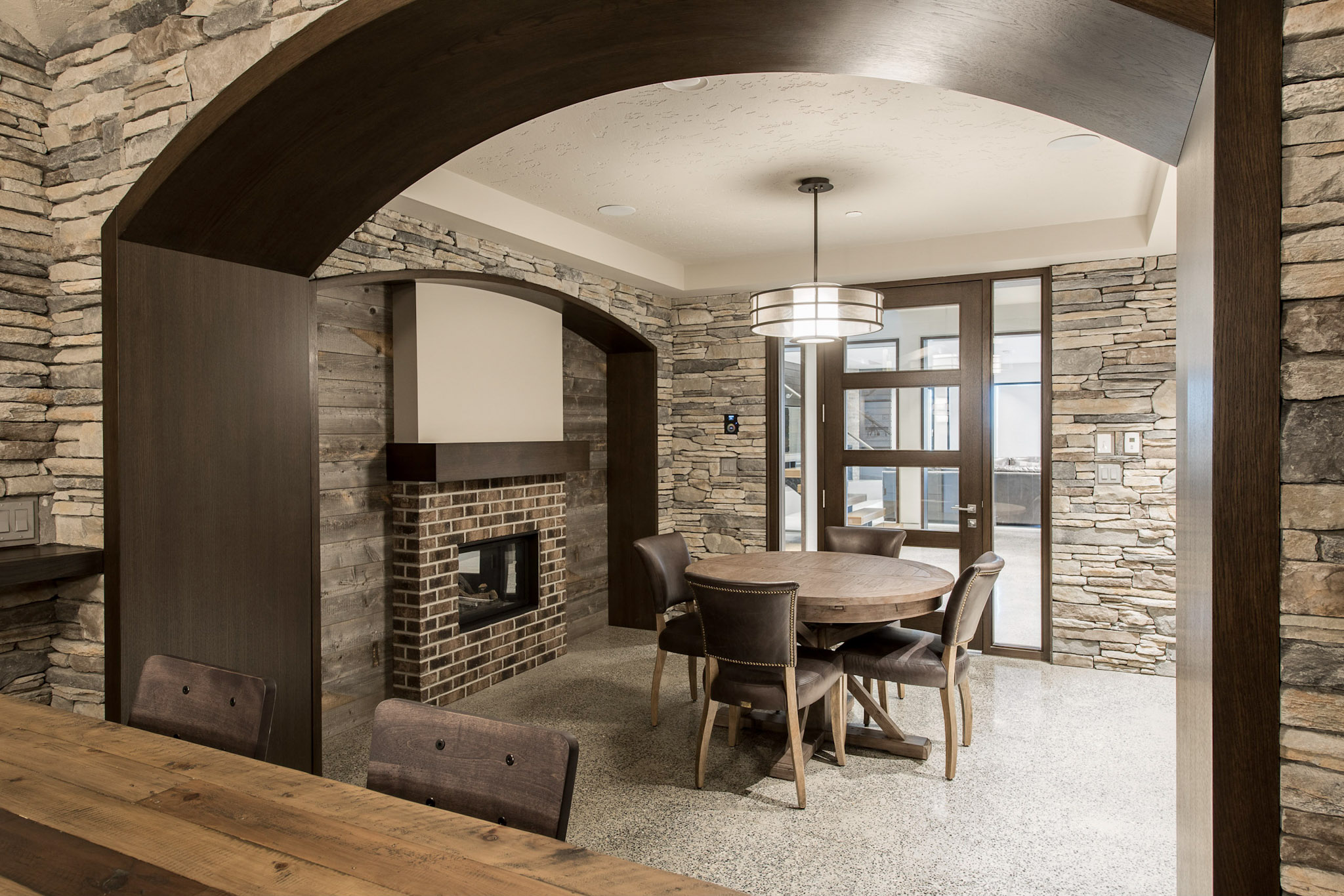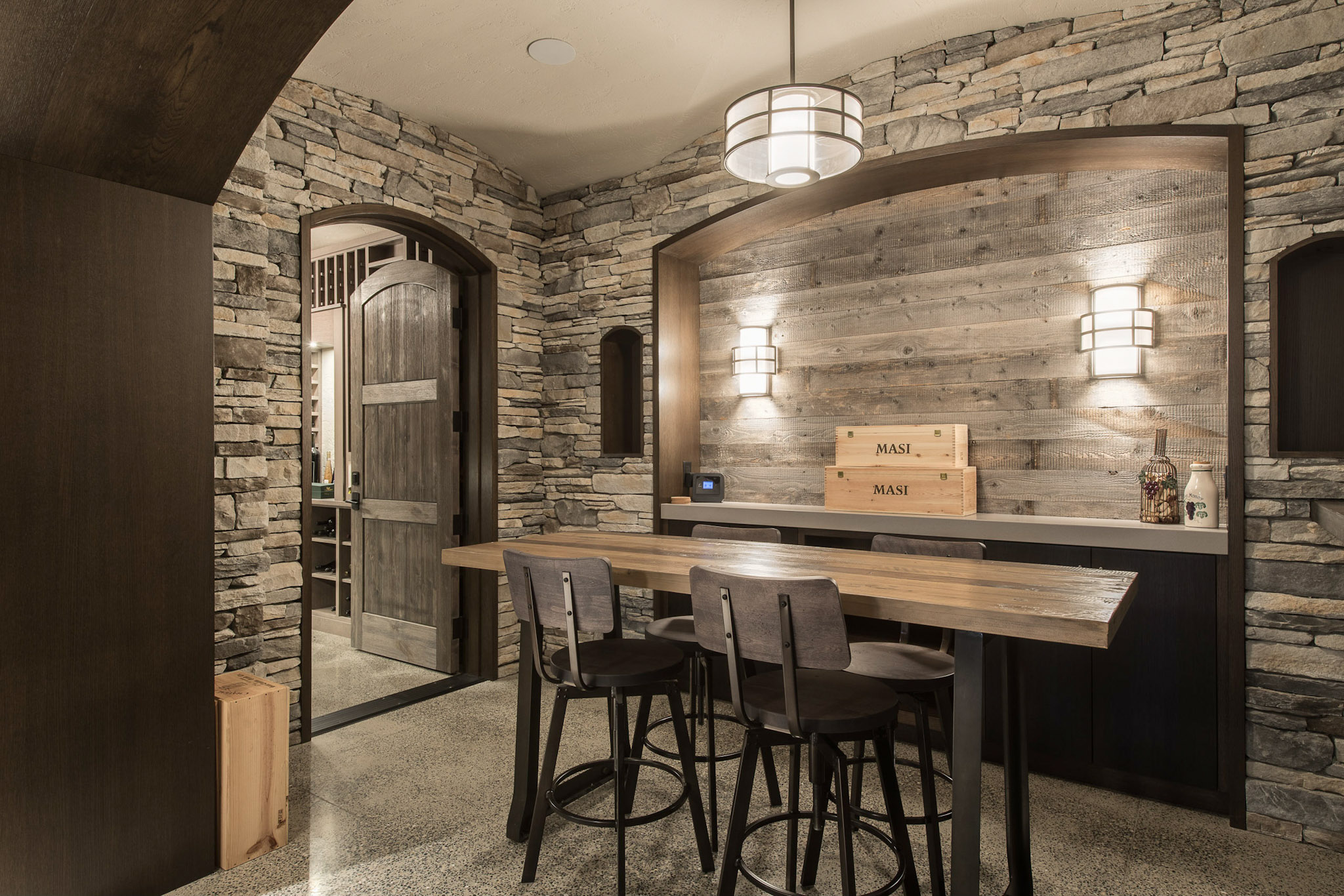 Create a wine cellar that's both traditional European and modern, fresh New World. The secret is to combine reclaimed wood with other natural materials, such as stone or marble. The reclaimed pine in the design gem shown above originally formed part of a Wyoming snow fence! We refinished the pine in-shop to match the grey patina of the original wood fibre.
5. Turn that rec room from bland to cool – add horizontal wall panelling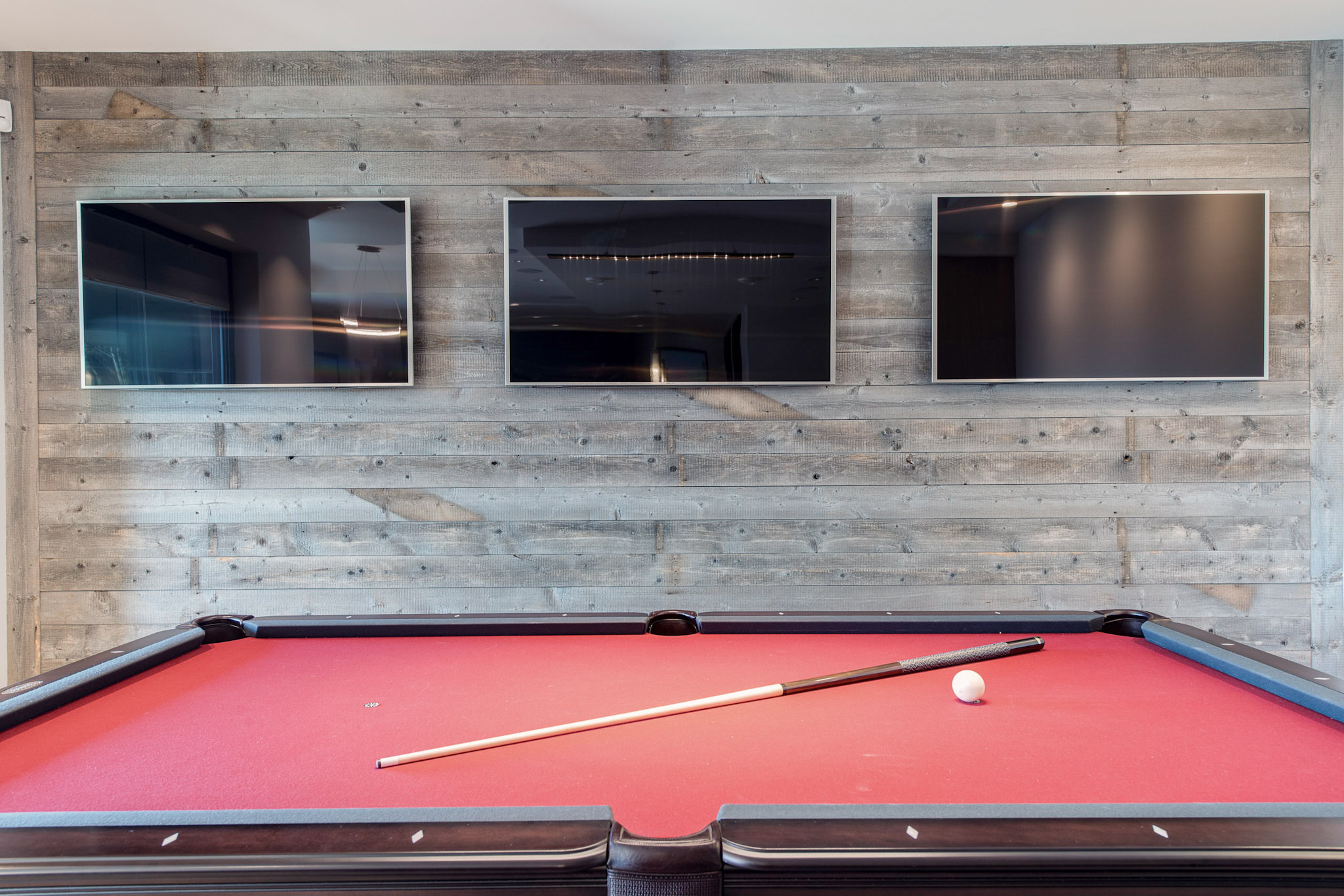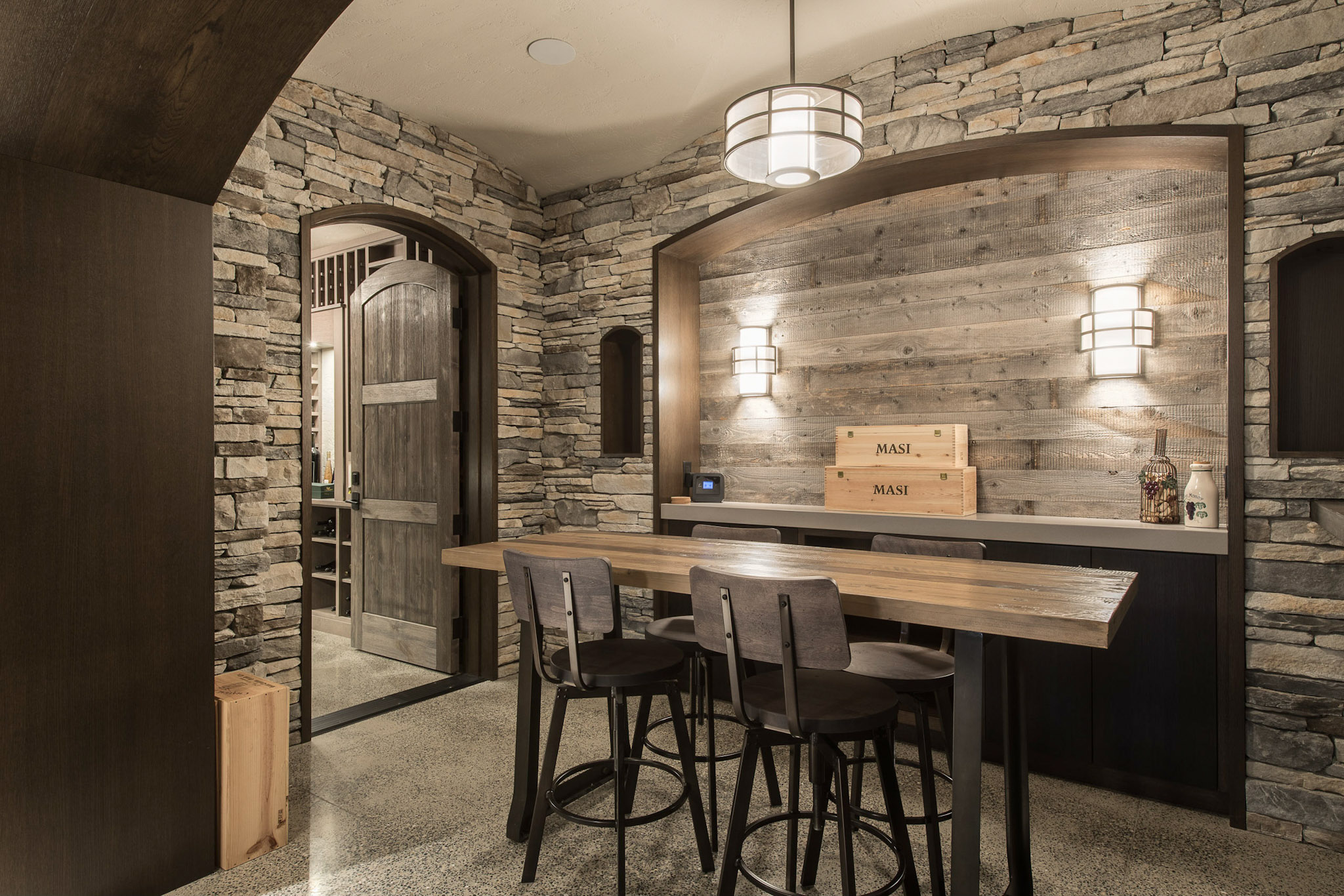 In your contemporary rustic design projects, you may well end up with Ieftover reclaimed material. Here's a clever, interesting way to use it: Transform a standard wall space, such as in the rec room shown above, from dull to arresting with horizontal wall panelling. It's yet another intriguing example of a rustic component enhancing a contemporary look.
Read more Blogs
---